As we noted last night, Major League Baseball suspended Padres Manny Machado one game and fined him an undisclosed amount for "aggressively arguing" and making contact with umpire Bill Welke in the fifth inning of Saturday's game against the Rockies in Colorado.
The argument, as you can see in the video below, got rather heated, with Machado throwing his helmet down, dropping about a dozen F-bombs, bumping Welke and, in the end, throwing his bat against the backstop.
A few minutes ago the Major League Baseball Umpire's Association registered it's displeasure at what it feels was a weak suspension from the league. Warning: if hashtags bother you, you may want to avert your eyes: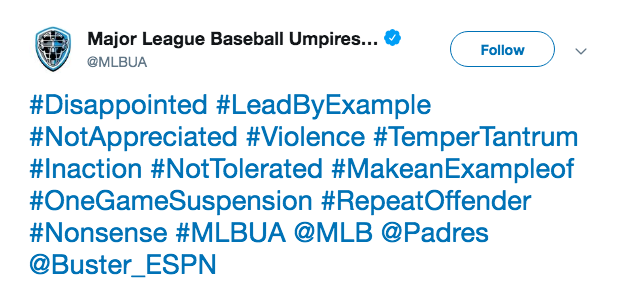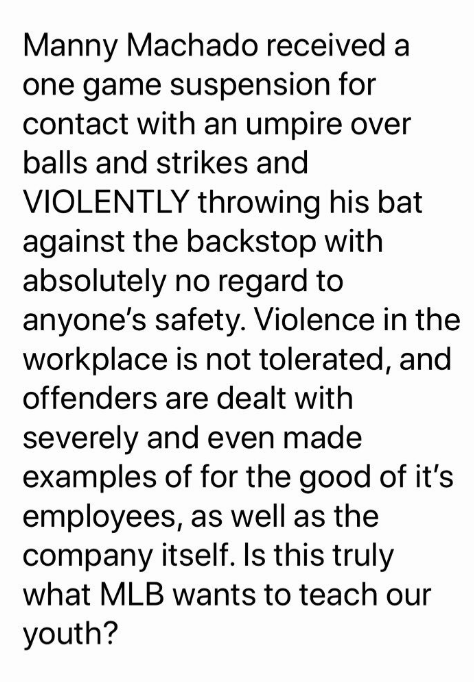 They went into more detail on their Facebook page: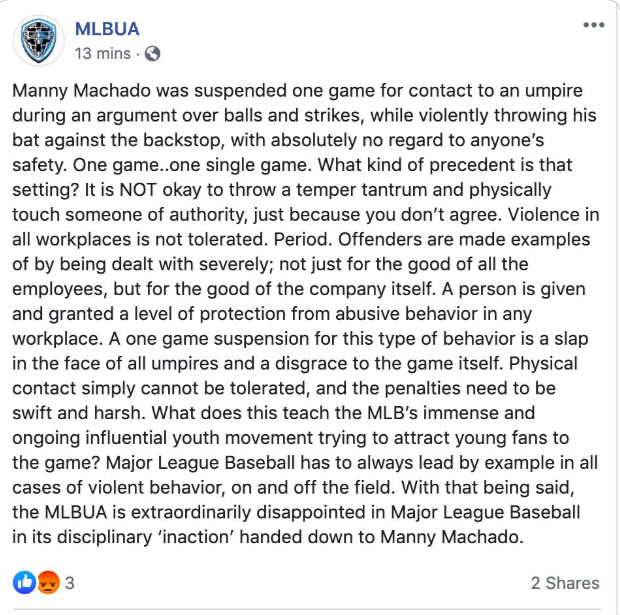 I guess if I'm Machado I think pretty hard about taking borderline pitches for a while.