Yesterday we got the Marlins' new colors. Today we see the new colors as they appear on the new caps and uniforms. Photos and an introductory video below.
The verdict: not bad. Not, as I feared, some neo-traditionalist thing inappropriate for a young franchise but not some step-too-far into the future or anything mock-worthy. The kit may not make non-Marlins fans rush out to buy new merch based on simple aesthetics, but it should make Marlins fans happy. It's not a bad look.
There are four colors of jersey — white, gray, black and blue:
It looks like there's only a black cap. Maybe there will be more later. Seems like a blue cap would be pretty spiffy looking, but what do I know?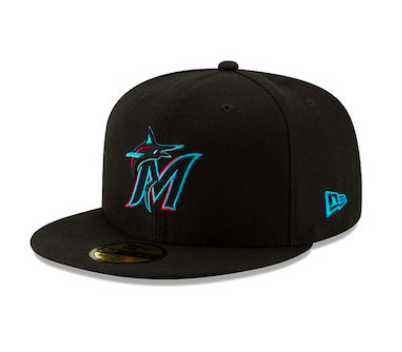 And here they are on the players in the club's video:
You can buy this stuff at Marlins.com, of course.