Baseball is a young man's game. Whereas, a few short years ago, teams went into battle with a lot of guys with ten or twelve years of experience under their belt, these days such veterans are a dying breed. Whether you chalk it up to teams favoring youth because youth is less expensive, the game simply favoring younger, more athletic players, the decline in PED use among ballplayers or some combination of all three, the fact is that it's better to be 23 in Major League Baseball these days than 33.
But Dodgers third baseman Justin Turner is an exception.
Turner is 33 — he turns 34 in November — yet he remains at or near the top of his game. It's been a shorter season than usual for him due to an injury that cost him all of April and part of May, but his production when healthy remains at a near-MVP level. He's hitting .318/.413/.525 on the year, and his return coincided with the Dodgers shaking off their early-season doldrums. Now, with his help, they are on the verge of yet another NL West title.
Not only that, but he's doing that while holding down a second job!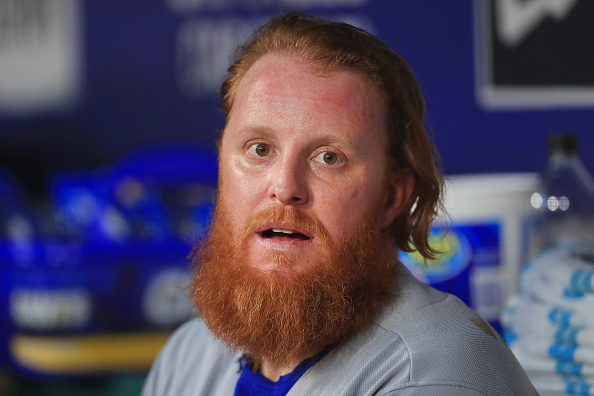 Way to hustle, Justin!