The Heart and Hustle Award is an actual thing. It was created by the Major League Baseball Players Alumni Association in 2005. It's voted on by Alumni and active Major League players and is presented annually to an active player who "demonstrates a passion for the game of baseball and best embodies the values, spirit and traditions of the game."
The nominees — one from each team — are usually announced in mid-late late July. I have not seen a press release for it yet today, but I am assuming that they have just been released. The reason I assume that? The Yankees just tweeted this: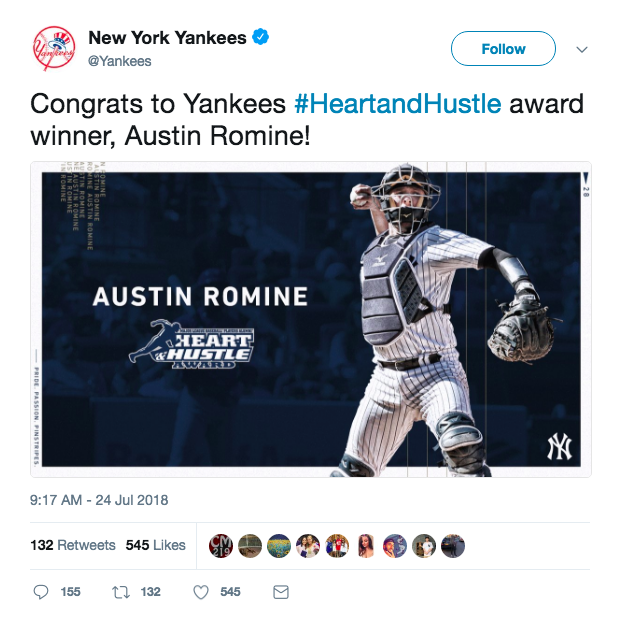 Which would normally be fine, but coming the morning after the guy that Romine backs up — Gary Sanchez — basically cost the Yankees a game for a distinct lack of hustle, it has a certain . . . second meaning. And certainly some delicious as all get-out timing.
Way to throw shade on your own guy, Yankees!