I don't much care about the Home Run Derby, but I talk about it whenever possible if for no other reason than to remind people that I perfectly predicted last year's Derby, matchup-by-matchup, including a first round upset. I'm usually wrong about everything, but that's one I'm never gonna let people forget about.
I doubt I'll have such luck, er, I mean insight this year, but it's worth a shot. I'll give it a couple of days before I pick who I think will win, but for now know that this is how the 2018 Home Run Derby is gonna go down: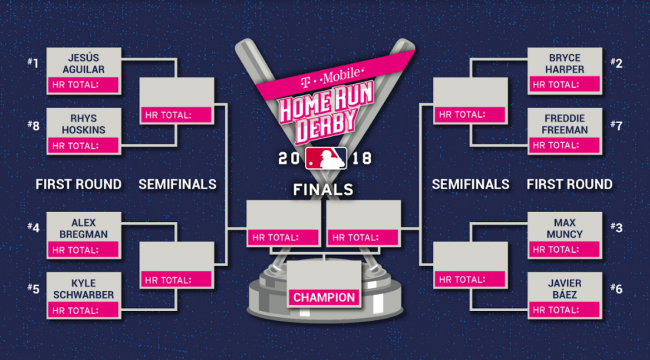 I haven't seen the odds yet, but I suspect Harper and Aguilar will be favorites to meet in the final. I also figure that the folks behind it all will be pushing a Max Muncy narrative hard. There's a lot of storyline to this stuff.
Anyway, we'll give our predictions before it tees off on Monday night.