On the one hand, the ESPN Magazine "Body Issue" is a transparent attempt by ESPN to sell magazines via the objectification of the human form in a time of the year when only one major team sport — the one ESPN seems to care about the least, baseball — is active and people are generally not buying a ton of magazines.
On the other hand, unlike "Sports Illustrated's" swimsuit issue, ESPN objectifies men as well as women, at least making things putatively fair. Oh, and they also, on occasion, put people like Prince Fielder in the thing so as to not exclusively promote unrealistic body standards.
So, on balance: not great and still cynical, but it's better than its antecedent, and I suppose that's not nothing.
If you can make your way through the moral and ethical implications of all of this unscathed, feel free to gawk at Yasiel Puig and Dallas Keuchel naked. Here is the link to Puig's spread, here is the link to Keuchel's. For what it's worth, Puig looks like he's having more fun. Shocker.
A taste, from Puig's Twitter feed: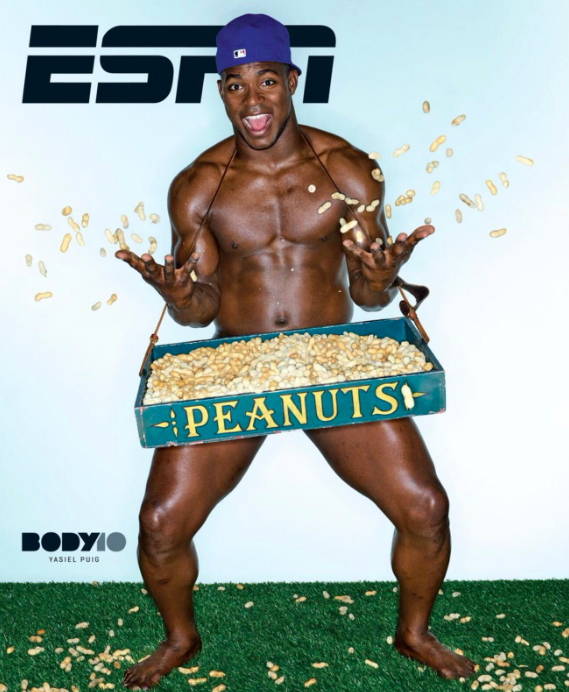 Keuchel didn't tweet out pics of himself in the all together. Like I said: he didn't seem to have quite as much fun with it.