Ichiro Suzuki is now a Mariners employee and, as such, he's not allowed to sit in the dugout during a game. That's for coaches and players only.
He knows that, too. Indeed, on the day Ichiro announced his sorta-retirement, he talked about how it was going to be hard not to be down on the field with the other players. He even made a ridiculous joke about how, "[he] can't say for certain that maybe [he] won't put on a beard and glasses and be like Bobby Valentine and be in the dugout."
In related news, this mysterious stranger was seen by an Associated Press photographer in the Mariners dugout during the first couple of innings of the M's-Yankees game: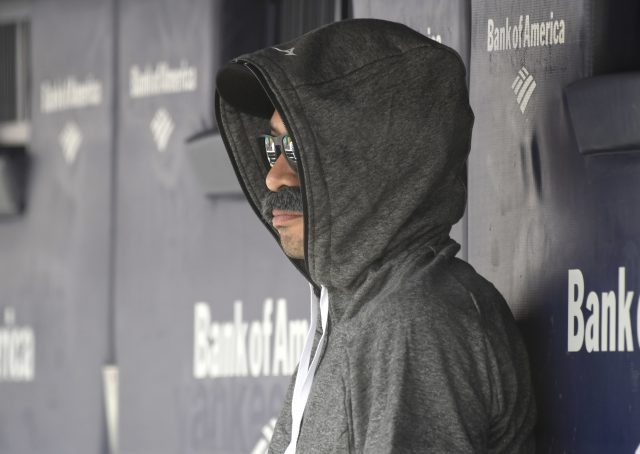 No beard, but I guess that joke was not very ridiculous after all. Either way, by the end of the second inning — poof — he was gone.
Obviously, when something interesting like this happens you mustache an expert for their opinion on the matter. To that end, the Associated Press reached Bobby Valentine, who famously did the same thing after an ejection way back in 1999, for comment:
"He was perfect. I never would have known it was him."
Valentine was suspended for two games and fined $5,000. I'm assuming Ichiro won't get hit quite as hard given that he wasn't defying an umpire's authority, but even if he does have to pay a fine, he'll likely do so willingly.