Here are the scores. Here are the highlights:
Indians 12, White Sox 0: The Indians gave Corey Kluber 12 runs of support which, c'mon, that's a bit of overkill, innit? To make it fair they should be forced to begin all Corey Kluber starts with, like, negative three runs. Or make him pitch with his left hand or something. As it was, he allowed one hit over seven shutout innings. Jason Kipnis and Jose Ramirez each homered and drove in three. The entire Cleveland team was then referred to The Hague for crimes against compassion.
Yankees 7, Mariners 5: Seattle had to feel pretty dang good being up 5-0 after their half of the fifth inning. They shouldn't have. New York clawed back with two on an Aaron Judge RBI single in the bottom half, got one more with a Didi Gregorius sac fly in the seventh and then Gary Sanchez tied things up with a two-run shot in the eighth. Then, with two outs in the bottom of the ninth and extras looming, Gregorius reached base and Giancarlo Stanton reached for the lumber:
Ballgame.
Note: if you get annoyed at the concept of who is a "True Yankee" and who is not a "True Yankee" or the larger notion that players who join the Yankees don't really become part of the team until they've delivered some sort of signature moment, you may want to avoid all coverage of the Yankees today, because it's only 6:30AM and I've already seen like five different articles and video features playing that jazz.
Blue Jays 5, Braves 4: J.A. Happ's audition for contending teams continued, as he wins his fifth straight start, almost going the distance in doing so. He wasn't sparkling — he allowed four runs and six hits — but he didn't walk anyone and struck out eight dudes. Between that and the long start, it's as if Toronto is showcasing him in a window display with the words "traditional workhorse, nothing flashy but built solidly" written on the glass. "Go ahead, take him for a spin," the salesman says. "I'll be talking to my manager to see if I can get you his best deal!"
Phillies 4, Cardinals 3: Odubel Herrera hit a go-ahead solo home run off of Cardinals reliever Sam Tuivailala in the bottom of the seventh inning and the bullpen actually showed up to hold that lead, allowing the Phillies to go home with the W. Herrera has now homered in four consecutive games and in five of his last six. Which, if my experience with Philly talk radio is still up-to-date, means that only 60% of the callers will be complaining about Herrera's "work ethic" and "hot dogging" today instead of the usual 85%.
Cubs 4, Dodgers 0: Jon Lester was fantastic, twirling seven shutout innings. Kyle Schwarber went deep and a couple of RBI singles and a fielder's choice later this one was in the books. Javier Baez had two doubles and a triple, scored a run, stole a base and flashed some decent leather. He just needed to get hit by a pitch and, I dunno, sing the National Anthem to fill up every column of the scorecard. They have that on the scorecard, right?
Reds 5, Tigers 3: The Tigers led early and held the Reds to only two singles for the first five innings, but back-to-back homers from Scooter Gennett and Eugenio Suarez, followed by a later dinger by Adam Duvall, put Cincy over. Tyler Mahle won his fourth start of the month. It's not a riveting competition, but he's been the Reds' best starter this year.
Athletics 12, Padres 4: Petco Park in San Diego is known as a pitcher's park, but the ball flies there during day games before that marine layer rolls in. That was the case yesterday as the A's hit five homers, going back-to-back twice. Franklin Barreto, Josh Phegley, Mark Canha, Matt Olson and Jed Lowrie all went deep for Oakland. Barreto and Phegley went back-to-back in the second, each hitting their first dinger of the season. Canha and Olson went back-to-back in the third.
Giants 6, Marlins 5: Brandon Belt had three hits Gorkys Hernandez hit a two-run single during San Francisco's five-run sixth inning and no one threw at anyone and no benches cleared. How refreshing. The Marlins behaved themselves and it's almost as if the Giants realized that it's not worth getting players injured just to protect the misguided notions of honor espoused by notorious red-ass Hunter Strickland.
Orioles 3, Nationals 0: Andrew Cashner and four relievers combined on a five-hit shutout and Mark Trumbo hit a two-run blast. There was a long rain delay here which chased Cashner after four and, if it had been longer and wetter, might've washed out the game entirely before it was official. The Baseball Gods have not smiled on the O's much this year, but they at least did them this one solid and let this one resume.
Twins 4, Red Sox 1: Lance Lynn allowed only an unearned run in five innings and four relievers allowed the Red Sox bupkis over the final four. Max Kepler hit a two-run homer, Robbie Grossman hit a solo shot and Brian Dozier doubled in a run. The Twinkies have won four of five.
Astros 5, Rays 1: Charlie Morton allowed only an unearned run in six innings and three relievers allowed the Rays bupkis over the final three. Jose Altuve hit a homer, Jose Altuve also hit a solo shot and George Springer and Alex Bregman each homered. The Astros have won four of five.
Yeah, the games sometimes blend together for me. Sorry.
Rangers 3, Royals 2: Austin Bibens-Dirkx — pitching to similarly hyphenated catcher Isiah Kiner-Falefa — pitched excellently into the seventh inning and Rougned Odor homered to give the Rangers their fifth straight win. The Royals lose for ninth straight time.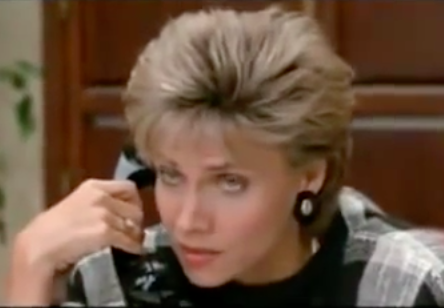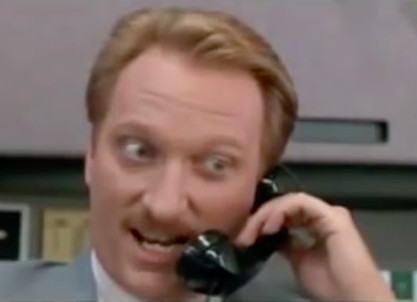 Rockies 10, Mets 8: Same score as Tuesday night. In this one New York led 3-0 at one point but such leads are meaningless at Coors Field, especially early. After blowing that they led once again — 8-6 in the fifth — but Ryan McMahon's three-run homer put the Rockies back on top to stay. These two teams have combined for 50 runs in three games. They still have one more to play in this series today. Everyone be aware of the location of your nearest fallout shelter.
Brewers vs. Pirates — POSTPONED:
The rain is falling through the mist
Of sorrow that surrounded me.
The sun could never thaw away
The the bliss that lays around me.
Let it rain, let it rain,
Let your love rain down on me.
Let it rain, let it rain,
Let it rain, rain, rain.