The Nats are playing the Giants in Washington today. As so often happens in a Nationals game, Bryce Harper hit a homer. A solo shot in the bottom of the fourth which extended the Nationals lead to two runs. It was quite a blast, too:
In attendance at the game: Nicklas Backstrom, centre and alternate captain of the NHL champion Washington Capitals. Backstrom happened to bring a friend with him to the ballgame: the Stanley Cup. When Harper hit the homer, Backstrom celebrated:
One wonders how Harper will feel about it when he sees video of it later given Harper's particular rooting interests in the Stanley Cup Finals: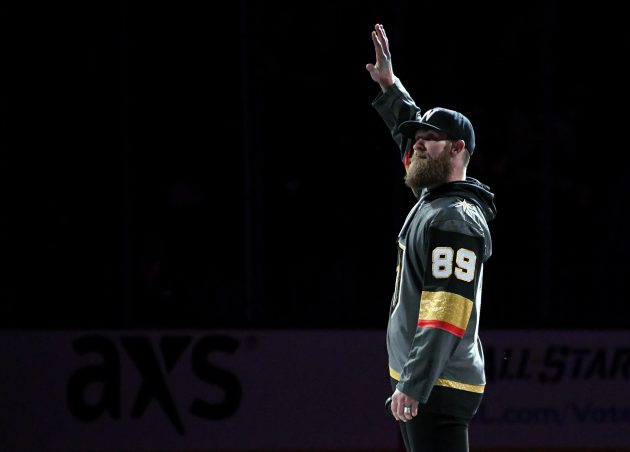 Yes, the Las Vegas native Harper is a big, big Las Vegas Golden Knights fan. A fan who made a point to wear his Knights gear to some Cup Final games in DC, much to the chagrin of certain Washington sports fans who thought, for some strange reason, that Harper was obligated to root for the Capitals just because he happens to work in Washington.
I'm guessing that some of the same sort of folks who got mad at Harper for rooting for the Golden Knights might assume that Backstrom holding up the Cup was a troll move, rubbing Harper's nose in it or something. I doubt that's what it was. It was probably based solely on his joy that the hometown Nats got a run. If you're the type who gets angry at a baseball player's hockey rooting interests, though, you may believe all manner of silly things.
Anyway, this is a reminder that hockey players spending the offseason doing whatever the hell they want with the Stanley Cup is one of sports greatest traditions and it's a shame that baseball players don't do it too. Even if the little flags on top of the World Series trophy would probably put someone's eye out.