Derrick Goold of the St. Louis Post-Dispatch reports that Major League Baseball has told Cardinals infielder Kolten Wong that he has to get rid of the colorful arm sleeve he's been wearing, pictured above, that pays tribute to his native Hawaii and seeks to raise awareness of recovery efforts from the destruction caused by the erupting Mount Kilauea.
Goold:
[Wong] has been notified by Major League Baseball that he will face a fine if he continues to wear an unapproved sleeve that features Hawaiian emblem. Wong said he will stash the sleeve, like Jose Martinez had to do with his Venezuelan-flag sleeve, and find other ways to call attention to his home island.
Willson Contreras was likewise told to ditch his Venezuela sleeve.
None of these guys are being singled out, it seems. Rather, this is all part of a wider sweep Major League Baseball is making with respect to the uniformity of uniforms. As Goold notes at the end of his piece, however, MLB has no problem whatsoever with players wearing a non-uniform article of underclothing as long as it's from an MLB corporate sponsor. Such as this sleeve worn by Marcell Ozuna, supplied by Nike that, last I checked, was not in keeping with the traditional St. Louis Cardinals livery: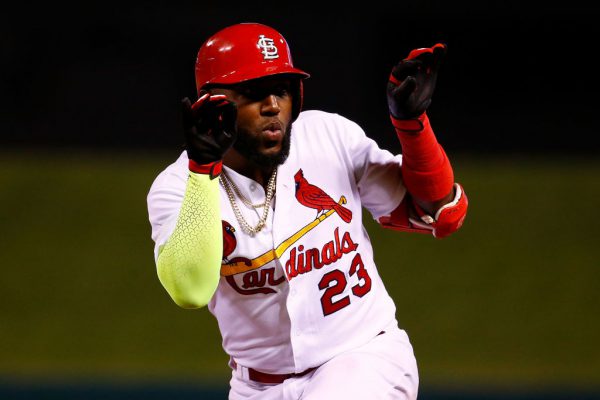 If Nike was trying to get people to buy Hawaii or Venezuela compression sleeves I'm sure there would be no issue here. They're not, however, and it seems like creating awareness and support for people suffering from natural, political and humanitarian disasters does not impress the powers that be nearly as much.