We've seen video of guys catching foul balls while holding babies. We've seen foul balls land in full cups of beer. We've seen ballplayers chase foul balls and steal fans' popcorn. I have, not, however, seen a fan catch a foul ball with a glove full of popcorn before last night.
That happened in the Twins Yankees game when this young man made a play on a ball down the left field line despite the fact that he was using his Rawlings as a snack holder:
Good job going to his left, despite the popcorn. Not everyone can do that.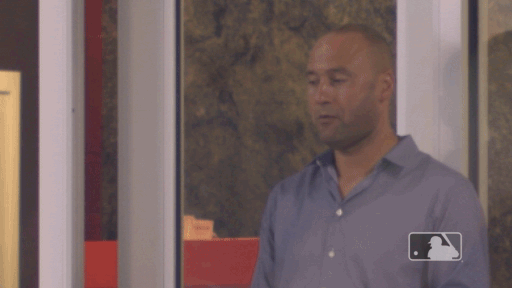 Well, you got part of it down, Derek. At least you leaned a little to the left on that one.