Happy Easter y'all. Here are the scores. Here are the highlights:
Blue Jays 5, Yankees 3: Yangervis Solarte hit a tiebreaking homer in the eighth off Dellin Betances. Kevin Pillar then singled, stole second, stole third AND stole home to give the Jays an insurance run. The steal of home was not one of those lame "break late as someone is stealing second" deals. It was straight up disrespect of Dellin Betances' ability to (a) check the runner; (b) not get rattled; and (c) deliver a pitch the catcher can handle. Watch this. Pillar was halfway there before Betances even delivered the pitch:
It's like he knew Betances would bounce it. Or, more to the point, he knew he could cause Beatances to bounce it. Folks, I know the Era of Bullpenning and Max Velocity is amazing and new, but maybe some of these clubs need to ask themselves if they're losing anything by an encouraging relievers to gear up for every pitch with every ounce of energy and shred of conversation, as if their life depended on it.
In other news, the Yankees lost Billy McKinney to injury, further hurting their already decimated outfield corps. Three games into the season and depth is already a big issue for New York. Like, they're seriously wishing hard for Jacoby Ellsbury to come back if that tells you how hard up they are in that department.
Red Sox 3, Rays 2: This was the debut of Tampa Bay's plan to make every fifth game a bullpen day instead of using a fifth starter. That it came on the season's third day is testament to the plan's flexibility and strategy and whatnot. That it did worse than Boston using a regular starter — Rick Porcello, who allowed one run over five and a third — is a mere detail. OK, jokes aside, it did, actually, do well, allowing only two earned runs. Given early season offdays and everyone being fresh, I suspect the plan will work well for the season's first month or two. I'll be much interested to see how it's faring in August after a six-game stretch on the road in New York and Boston and that weird two-game road trip the Rays will take to the heat of Atlanta. In other news, Xander Bogaerts homered and then doubled in a run to give the Sox two of their runs and to give himself his second three-hit game on the young season. The other one scored on a Matt Duffy throwing error.
Cubs 10, Marlins 6: The Cubs and Marlins went 17 innings on Friday and scored only three total runs between them. Yesterday the Cubs scored four runs themselves in the 10th inning, led by Kris Bryant's three-run double. That came after Ben Zobrist broke the tie with an RBI single. Kyle Schwarber homered and drove in two and Anthony Rizzo knocked in two himself. Yu Darvish made his Cubs debut but allowed five runs on five hits in fewer than five innings. A lot of managers would want their starter to be in Game 7 of the World Series form, but that's not a good thing for Darvish.
Mets 6, Cardinals 2: Mickey Callaway became the first Mets manager to win his first two games since Joe Torre did back in 1977. That means, yep, 19 years from now Callaway will lead the Yankees to World Series glory. Yoenis Cespedes and Travis d'Arnaud homered, Todd Frazier drove in three runs and Jacob deGrom allowed one run and struck out seven while pitching into the sixth inning.
Nationals 13, Reds 7: Adam Eaton was a spiffy pickup by the Nationals back in December of 2016. Everyone forgot about him last year, though, as he missed most of the season due to injury. Getting him back at full power in 2018 feels like adding talent for free. He reminded everyone of what he can do yesterday, as he went 5-for-5 with a homer, a double and three driven in, all in front of a lot of friends and family who call his native Ohio home. Brian Goodwin hit a grand slam. His friends and family could not see this, most likely, as he's from North Carolina and for reasons that make no sense whatsoever, Major League Baseball blacks out Nationals games in Goodwin's native Rocky Mount, North Carolina, some 250 miles away.
Astros 9, Rangers 3: Jake Marisnick hit a two-run homer in the second to make it 3-0 and the Astros would never trail in this one. Carlos Correa went deep on a 4-for-5 two-RBI day. Jose Altuve was 4-for-5 himself as the Astros rattled off 14 hits. Lance McCullers struck out ten in five and a third.
Angels 8, Athletics 3: The top of the Angels order — Cozart, Trout, Upton and Pujols — combined to drive in seven of the clubs' eight runs. Trout was 3-for-5 with a couple of doubles. Cozart tripled and is 5-for-14 with four extra-base hits so far, all while playing second base, which is pretty unfamiliar to him in Ian Kinsler's absence. Not a bad first few days at the new office.
Indians 6, Mariners 5: Yonder Alonso's first inning grand slam gave the Tribe a lead they'd never relinquish. The play everyone talking about, though, cost the Indians a homer:
Let's hear it for 44-year-olds who can still get the job done. Ahem.
Twins 6, Orioles 2: Kyle Gibson threw six no-hit innings. I'm a starting pitching fetishist and I've grumbled a lot here and on Twitter over our new Age of the Relief Pitcher, but no, I got no problem with Gibson being lifted for the pen while he had a no-hitter in progress given that it took him 102 pitches to get through six. It wasn't gonna happen, so why not let him leave on a high note? Or was it a high note? Gibson sounded positively bummed after the game:
"I don't normally like walking five in a game. It isn't ideal, but I guess it was OK tonight. Not the kind of outing I'd like to have, but it worked out."
Walks aside, yeah, I'd say so. Anyway, the O's finally got their first hit in the eighth, but by then it was academic as Miguel Sano, Jason Castro and Max Kepler each hit homers off of Andrew Cashner in his Orioles debut.
Braves 15, Phillies 2: The Braves weren't all that impressed with Vince Velasquez, tagging him for seven runs — four earned — on nine hits in less than three innings. That was plenty of run support for Brandon McCarthy, making his Braves debut (5.1 IP, 2 ER, 6 H, 5K, 3BB). McCarthy called his performance "rocky." I know it's a holy weekend, but all of this self-flagellation and hair shirt wearing by winning starting pitchers is a bit much. Ender Inciarte drove in four runs, all on singles. Ryan Flaherty had four hits and scored four times. Atlanta rattled off 19 hits in all. The Phillies made four errors. UPDATE: the play of the game, though, came on a pitching change. Read all about Gabe Kapler's adventures in managing here.
White Sox 4, Royals 3: The Chisox were down 3-1 in the eighth but Yoan Moncada homered and then Wellington Castillo doubled in two. On the bright side for Kansas City, Ian Kennedy looked good, allowing four hits, striking out five while allowing only one run over six innings. After last season, anything Kansas City gets from Kennedy will be serendipitous magic and wonder.
Rockies 2, Diamondbacks 1: German Marquez and Zack Greinke dueled in the desert, each allowing only one run, with Marquez's being unearned. One of those runs off of Greinke came on a Charlie Blackmon homer. The Rockies' other run — off of Fernando Salas — also came off of a Charlie Blackmon home run. Torey Lovullo:
"Charlie Blackmon is a good hitter and he beat us tonight. He single-handedly beat us. Sometimes you've got to give credit where credit is due."
Actually, you should always give credit where credit is due. People need to feel appreciated. Don't go to your grave wishing you hadn't neglected to say what you mean to people in this world. Now c'mere, give me a hug. C'mooooooon . . . bring it in, big guy. [*dude back-pat hug with no less than ten inches between torsos*].
Brewers 7, Padres 3: The win goes to the Brewers' front office which had the good sense to bring in Christian Yelich (five hits, two RBI and two runs scored) and Lorenzo Cain (3-for-4, 2 RBI) this past offseason. Travis Shaw drove in three himself. Yelich, Cain and Shaw had 10 of the Brewers' 12 hits.
Dodgers 5, Giants 0: Kenta Maeda tossed five shutout innings, striking out ten dudes and three relievers took it the rest of the way. L.A.'s runs came on two sac flies, a single and an error. In the first three games of the series the Giants scored two runs but are still 2-1, which is kind of fun. Unless you're the Giants hitting coach. Both of those runs came on Joe Panik homers which won games one and two. Someone should put his face on this poster and plaster it all over the Giants clubhouse: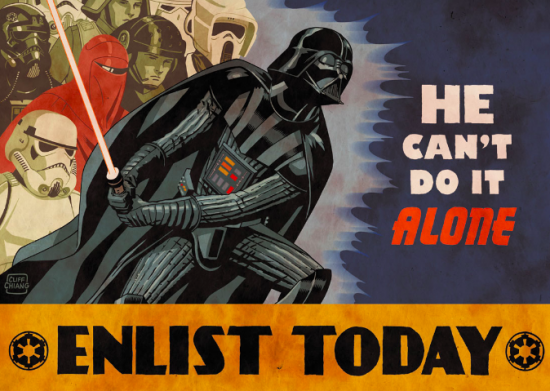 Pirates vs. Tigers — POSPONED:
You say I take it for granted
I say you've taken it all
Say you can take it or leave it
You got your head in the ceiling
When are you gonna come down?
When you're that high, can you feel it?
Don't leave me drowning in your Sunday rain
It's right down the drain I go
Don't leave me drowning in your Sunday rain
It's always a shame, oh no