The Diamondbacks made news a few weeks back when they announced that they were bringing back that 1970s-80s staple, the bullpen cart. They played their first game last night and, sadly, none of the nine — nine?! — nine relievers who appeared in the contest chose to use the bullpen cart. Given that a sponsor is paying for the cart and the right to plaster its name on it, I suppose someone will send the bullpen coach a sternly-worded memo soon.
Now another team has announced that it is getting on the bullpen cart express. The Tigers:
Not sure what the motive for a bullpen cart would be absent sponsorship, so I presume we'll hear that Chevy or someone has stepped up to the plate on this soon.
In other news, a bullpen cart is not the greatest indignity to which Tigers relievers have ever been subjected. Back when they played in Tiger Stadium they used to make 'em sit in a subterranean cage sort of like the one Chuck Norris was stuck in in the "Missing in Action" films: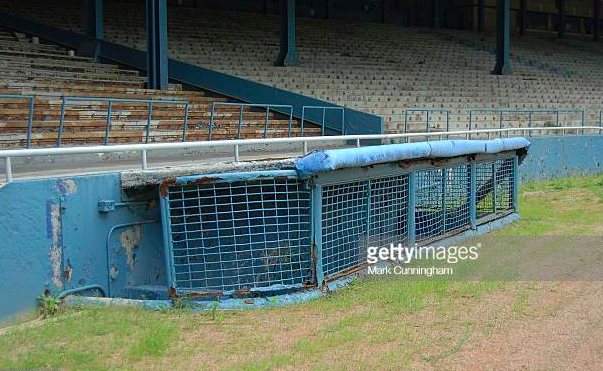 They looked nicer before the stadium was abandoned. But not that much nicer, truth be told. Imagine sharing that space with Aurelio Lopez. I'm pretty sure John Hiller lost years of his life as a result of sitting in that thing.