It's always a bit deceiving to see offseason workout photos of players who are said to be getting into great shape because guys in those pics are wearing compression shirts and crap and we're used to seeing them in baseball uniforms. I remember pics of Miguel Cabrera and David Ortiz in the offseason looking svelte, only to see them in uniform come spring as their familiar beefy selves. Uniforms are often loose and billowy and the players wear  a couple of layers when they're suited up, so at least visually speaking it's better to compare apples to apples.
Which brings us to Kyle Schwarber. All offseason long we've been getting reports about Schwarber working out, losing weight and, of course, getting into The Best Shape of His Life. And some of those pics have definitely shown a young man who has cut fat and gotten lean. Good for him!
Let's see how that translates to Schwarber in uniform. Here is is at spring training last year: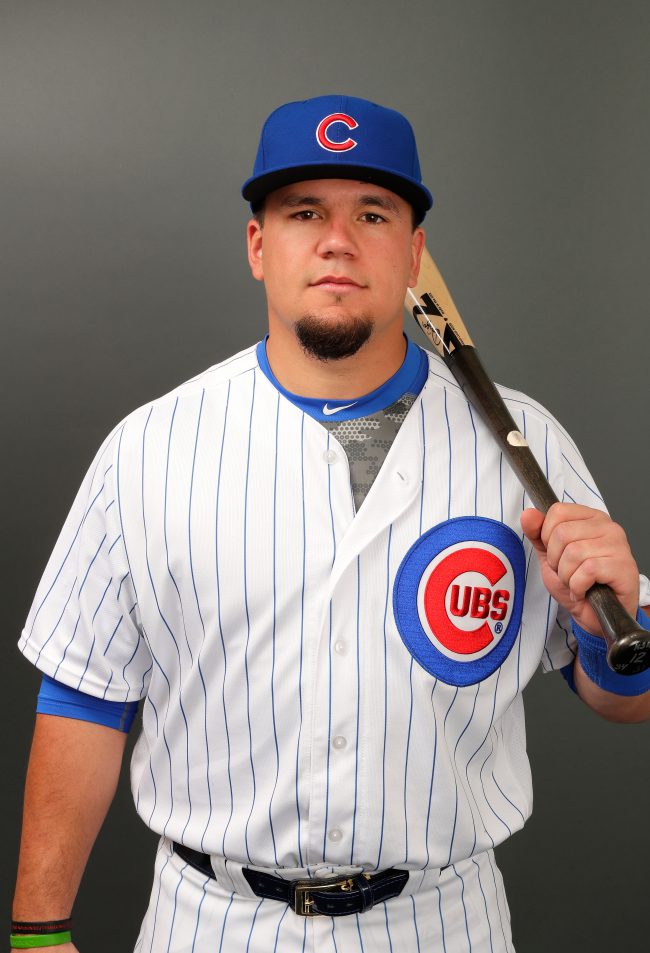 Here he is toward the end of last season:
And here he is now: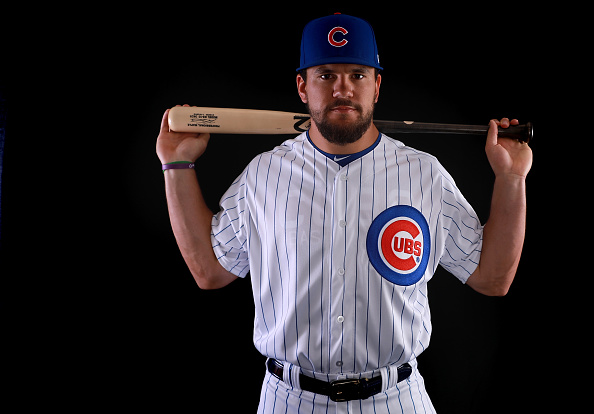 Nice goin', kid.