I have long contended that the Tigers home uniform is the best uniform in baseball.
It has looked good for decades. It looks good on any body type. The whites seem brighter than any other team's whites. The English D is perfection. The blue is the perfect shade of blue. A hair darker than navy, it seems, even if it's called navy. Aside from one crazy "what in the hell were they thinking?" year in 1960, the Tigers have stuck with that look since 1934 (though the English D was in use as early as 1904). With apologies to the Yankees and the Dodgers, whose livery I have always loved, I believe it to be the best uniform in baseball history.
Which made me freak out for a second when I heard that they were messing with it for 2018. Then I read Anthony Fenech's piece about it in the Detroit Free Press and I calmed down some, as it's only a minor tweak. The biggest thing they're doing is making the "D" on the jersey match the "D" on the cap.
Wait, you didn't realize that they were two different Ds? Yep, they were. Look at the top of the letter on the cap and the jersey: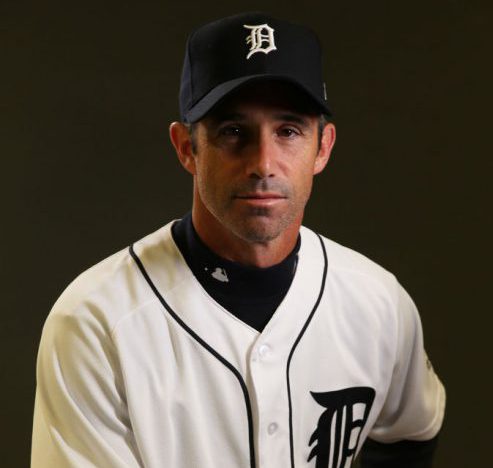 See how the D is flat on the jersey but pointy on the cap? Starting in 2018, the jersey will feature the pointy version too. Also: Miss you, Brad.
That change doesn't bother me and shouldn't bother most folks. Indeed, I doubt most folks even knew the Ds were different. More troubling to me is a change Fenech tweeted about a few minutes ago:
This one bugs me. As a bald guy, I wear a lot of caps — at the moment I am rotating Tigers, Dodgers, Braves, Padres and a Columbus Clippers model — but I go back to the Tigers cap a lot because the smaller logo just looks classier somehow. Tastefully understated. Most other cap logos look oversized to me in comparison. I guess the Tigers want to look like the Rangers or whoever now. Blah.
I dunno. If I were them I'd leave the caps alone and focus on increasing the size of the names on the back of the jerseys. God knows fans are going to have a hard time identifying Tigers players next season as it is.