Tim Lincecum hasn't pitched since 2016 and even then he didn't pitch well, going 2-6 with a 9.16 ERA, 5.4 BB/9 and 7.5 SO/9 over 38.1 innings with the Angels. He said last offseason that he wasn't done, however, and reportedly worked out hard in Arizona with an eye toward latching on with another team. That, unfortunately, did not happen.
But he's only 33 and, it would appear, he's not giving up. At least if this photo, taken from Rockies pitcher Adam Ottavino's Instagram page is any indication: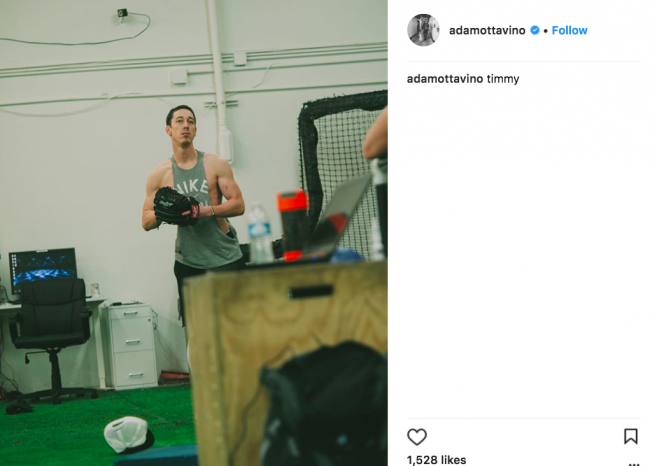 Timmy was always in better shape than he appeared in his uniform. The guy seems relatively slight for a major leaguer, but he was always pretty muscular. Here he's lookin' particularly ripped for a guy over a year removed from pitching might be expected to be. You get the sense he's going to give it another go.
Here's hoping. Baseball was always better with Tim Lincecum in it. I'd love to see him make it back to the bigs.
(h/t Allison Calcaterra, who sent me a link to this on the correct assumption that, on December 19, I'm desperate for content)