Back in June Major League Baseball announced that August 25-27 will be "Players Weekend."  That weekend, players will be allowed to personalize the name on the back of their jerseys and will be able to wear colored spikes, gloves and wristbands and stuff. The only rule is that MLB has to approve the names used — no F-bombs, obviously — and the colors can't interfere with an umpire's ability to make a call.
They just released all of the uniform designs. The basic uniforms are pullover v-necks with a solid color body and different color sleeves. You can see the front of every jersey over at MLB.com (they're selling them, obviously, for $199 a pop). Most of them are fine enough. The Tigers one seems weird as there should be more blue and less orange or gray, but no one asked me. The Yankees script seems off. It should be an "NY." Again, no one asked me. If you don't want to click through, this one, which Craig Kimbrel will wear, is pretty representative: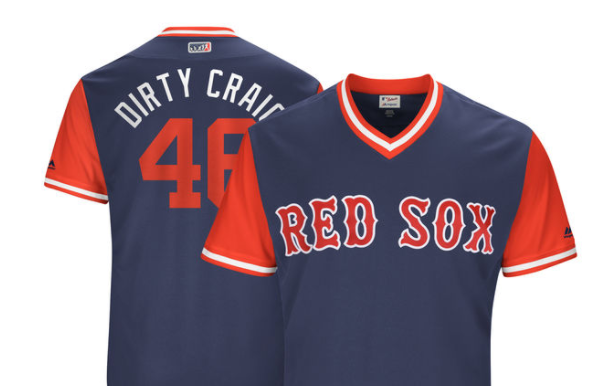 If anyone wants to get me that one I will not object. I take a large.
The nicknames are the real draw here. If you go to this link and click on the team name along the lefthand side it will give you the jersey for every individual player.
Not all have chosen nicknames. Eleven Cardinals players simply chose their own last name as their Players Weekend name. I'm gonna assume they all submitted the most foul and shocking profanity and, once rejected, just went with their real names. A lot of guys have gone with that boring baseball convention of just adding a "Y" or "I" to their last name. Some just put their first name. Dare to dream, gentlemen. Just know that wearing the uniform is the bare minimum when it comes to flair. Some people choose to wear more.
But there are a whole lot of good ones. Like this one, worn by Kyle Seager of the Mariners: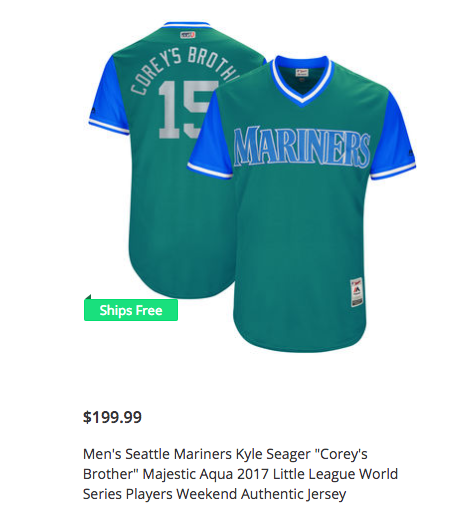 Humor, apparently, does not run in the family: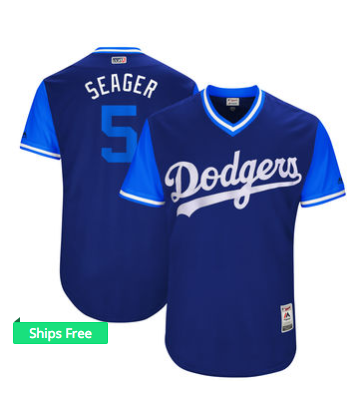 Josh Phegley of the Athletics has my favorite one, even if it may be uncomfortable for him at some trade deadline down the road: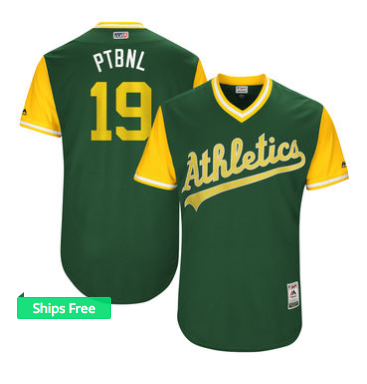 There's probably a story behind Jake Marisnick's, but I'm not sure that I want to know it: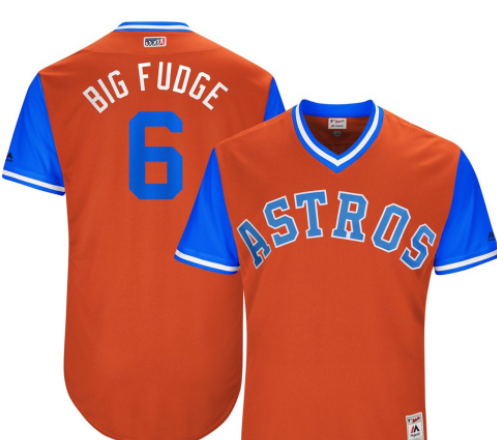 Anyway, most of these are pretty fun. It's amazing how easy it is to have some fun in baseball if baseball simply tries.