Here are the scores. Here are the highlights:
Indians 4, Rockies 1: Nolan Arenado made a clever play but Yan Gomes won the game with a walkoff three-run homer. This is the baseball equivalent of some smarty pants dropping a droll bon mot over a classmate's mispronunciation of a word only to walk out of the building at three o'clock and get decked in front of the whole school. Corey Kluber, meanwhile, tossed a complete game, allowing only one run on three hits and striking out 11. Ace stuff, right there.
Red Sox 2, Rays 0: Chris Sale tossed eight shutout innings allowing only two hits and striking out 13. In the American League it's him and Kluber, then there's 50 feet of crap, then there's the rest of the pitchers. OK, there's, like, Luis Severino and some other dudes too, but I wanted to use that Brad Pitt quote from "Moneyball" for a while and I haven't had any good chances. Either way: if there's any justice in the world (spoiler alert: there isn't, but go with me here) Sale and Kluber will face off in a deciding game in the playoffs this year. It will go eight and two-thirds innings, tied at zero, and then the home team will win on a walkoff inside-the-park homer. Everyone would love that except guys who write gamers on deadlines and their problems aren't our problems.
Marlins 7, Nationals 3: Giancarlo Stanton hit a three-run shot to break a 1-1 tie in the fifth. It was his 38th bomb of the year, setting a personal record and extending his league lead in dingers. Derek Dietrich also homered and drove in three. The Marlins scored seven runs on only six hits. Earl Weaver was right about three-run homers being awesome. He was also right about Alice Sweet's tomato plants, but I suppose that's best left for another time.
Pirates 6, Tigers 3: Chad Kuhl took a shutout into the sixth striking out six and walking one. He also (all together now) helped his own cause with a two-run single in the fourth to give the Pirates a 4-0 lead which they would not relinquish. Andrew McCutchen hit his 23rd homer of the year. The Tigers have lost four in a row.
Blue Jays 4, Yankees 2: Josh Donaldson homered twice, each of which were two-run shots. Garrett Cooper hit a sac fly and an RBI single, each of which were good for one run. 2 x 2 > 1 x 2, ergo the Blue Jays won. That's just math. CC Sabathia left the game after three innings due to a recurrence of his old knee problems. That's just age.
Padres 7, Reds 3: Jose Pirela had four hits and scored three times and Yangervis Solarte had three hits including a homer, driving in three. Luis Perdomo pitched in and out of trouble into the seventh, inducing three double plays. The Padres got a fourth double play on a strike-em-out, throw-em-out with the throw-em-out nabbing Billy Hamilton. That doesn't happen very often.
Mets 5, Rangers 4: The Mets snap their four-game losing streak. Chris Flexen allowed three runs over five and two-thirds for his first big league win. He was backed by homers from Michael Conforto, Yoenis Cespedes and Travis d'Arnaud which staked him to a 4-0 lead after two innings, so that helps.
Phillies 5, Braves 2: Zach Eflin — one of the increasingly hard to find Zachs in baseball who spell it with an "h" — allowed two runs on seven hits over seven and (all together now) helped his own cause by singling in the go-ahead run in the fourth. Odubel Herrera hit a two-run shot on a 3-for-4 night.
White Sox 8, Astros 5: Kevan Smith hit a two-run homer and a two-run double as the White Sox hand the Astros their fifth loss in seven games. Question: when the White Sox and Astros face off do they do any "remember the 2005 World Series" bits on the local broadcasts, or do we all pretend that never happened now that Houston is in the AL?
Twins 11, Brewers 4: Brian Dozier hit a grand slam and Max Kepler and Eddie Rosario each homered twice. The three of them went a combined 9-for-13, with seven runs and 10 RBI. According to the AP, the last time the Twins had multiple players hit multiple homers in one game was Aug. 3, 2011, when Delmon Young and Michael Cuddyer each went deep twice. Blast from the past. Note: the last time Delmon Young was mentioned on this blog, apart from us talking about him either being released or arrested, was when we posted this:
Cardinals 10, Royals 3: Yadier Molina, Jedd Gyorko and Randal Grichuk each went deep in the service of the Cardinals' 14-hit attack. Jason Vargas was beat up for six runs in four and two-thirds for the Royals. In the first half he was Cy Young material. In the second half Vargas is 1-3 with a 6.94 ERA and has allowed 31 hits, has walked 12 dudes and has surrendered six homers in 23.1 innings across five starts. You can't run away and hide from a 162-game season. It will come and find you eventually and reveal you for who you truly are.
Diamondbacks 6, Dodgers 3: The Dodgers had a 3-2 lead heading into the bottom of the seventh. Such things have been pretty safe for them in this charmed season, but Jake Lamb's grand slam off of Tony Watson flipped the usual script. In Watson's defense, he's only been with the team for a little over a week so maybe no one told him how things are supposed to work yet. Hard to fault the matchup of a lefty specialist and a guy in Lamb who struggles against lefties. Stuff just happens sometimes.
Mariners 7, Athletics 6:  The A's took a 6-2 lead into the sixth inning but the M's rallied to tie it and Leonys Martin hit a solo shot in the top of the 10th to give Seattle the win. Khris Davis was 2-for-4 with a home run, a triple and four RBI in the losing cause. The M's comeback was aided by some bad Oakland defense. The A's lead the majors with 95 errors and 70 unearned runs allowed so, yeah.
Angels 3, Orioles 2: Every time I say "Angels and Orioles" to myself I think it sounds like the title of a 1990s art house movie. This should play before the game starts: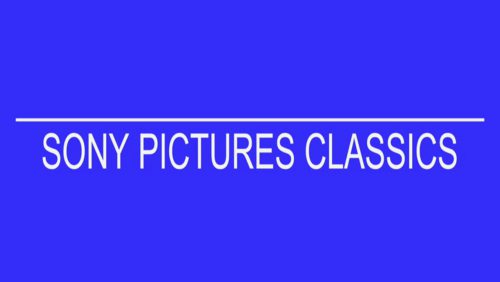 After that — and some pretentious, pre-credits sequence in which, I dunno, some British kids in the 1960s lose something in some tall grass — former Oriole Parker Bridwell threw seven innings of one-run ball, outdueling Jeremy Hellickson. C.J. Cron singled in the Halos' first run and singled in their last run. Then the game ended on a dissonant note with, like, Juliette Binoche looking longingly at something, I know not what.
Giants 6, Cubs 3: Buster Posey hit a three-run homer in the first inning. He's hitting .322/.411/.485 on the year. He's one of the few good things going for the Giants in 2017. Ty Blach allowed two runs on seven hits over seven innings and (all together now) helped his own cause with an RBI single.