Major League Baseball just announced the postseason schedule. As has been the case the past couple of years, if it features a World Series Game 7, it will be played in November. On November 1 to be exact.
There have been five previous World Series with November Games. 2001 was the most memorable, of course, as Major League Baseball suspended play for six days following the September 11 attacks. In 2009 the season started late due to the World Baseball Classic. Games 4, 5 and 6 were played in November, with the Yankees winning Game 6 on November 4.
The San Francisco Giants won the World Series over the Texas Rangers in 2010 in five games, with Game 5 being played on November 1. In 2015 the deciding Game 5 of the World Series took place on November 1. The series could have theoretically gone until November 4. Last year Game 6 took place on November 1 and Game 7 took place on November 2.
This year's schedule breaks down like this: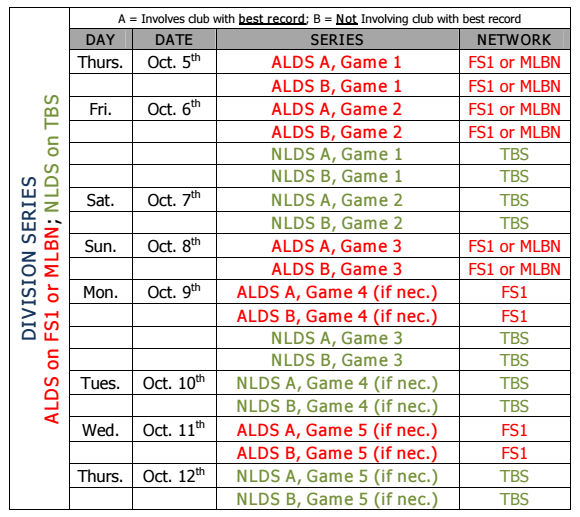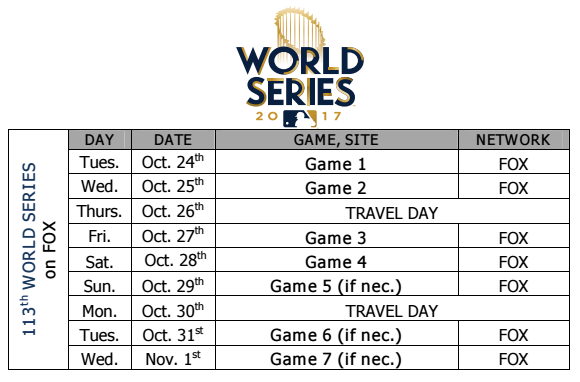 Any time you get into late October or later the weather can be unpredictable. At the moment, the most dangerous potential playoff cities as far as weather uncertainty go are Boston, New York, Cleveland, Chicago and Denver. Washington could theoretically be dicey, but it's just as likely to have a 60 degree late October day as it is to have a cold one. Los Angeles, Houston and Arizona are safe. Almost every team in the AL is in the Wild Card running. Minnesota and Baltimore are the only ones that present much danger, weather wise.
If we're unlucky enough to have a snow covered Series between, say, Colorado and Boston, expect to have a long offseason conversation about things like 154-game schedules and neutral site World Series again.