Here are the scores. Here are the highlights:
Twins 4, Yankees 2: Eddie Rosario had two RBI doubles and Eduardo Escobar hit a go-ahead, pinch-hit single in the eighth as the Twins took advantage of Caleb Smith. The game stories all go heavy on Aaron Judge being 1-for-21 since the All-Star break. People want to blame the Home Run Derby for it rather than simply chalk it up to a slump and the fact that most players do not maintain the sort of torrid pace Judge maintained in the first half over the course of a whole season. There's copious evidence such regression happens in baseball. There's almost nothing to support jinxes or curses or whatever whammy people think the Derby puts on hitters. So of course people believe in the whammy. Humanity deserves whatever it has coming to it, even if it, quite predictably, refuses to rely on data to see what it has coming to it.
Rays 3, Athletics 2: Jake Odorizzi allowed only one run on one hit in seven innings. Kevin Cash after the game: "Good to see Odo perform that way. The stuff looked good. Everything looked much crisper today, and I'm just happy for him because we're going to need him."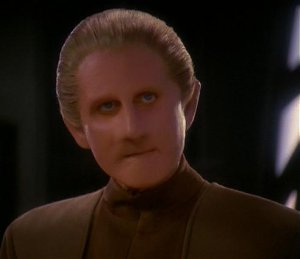 ?
Cubs 4, Braves 3: Chicago wins its fourth straight out of the break thanks to one run over seven innings of work from Jon Lester. Lester doubled, walked and stole a base too. He didn't even draw a throw, either when he was on base or when he took off. It's amazing how easy it is to steal when pitchers can't or don't hold you, eh Jonny?
Nationals 6, Reds 1: Ryan Zimmerman set the all-time homer mark for Washington Nationals/Montreal Expos players, Bryce Harper hit a three-run shot and Stephen Strasburg fanned 11 batters in seven innings. The Nats jumped out to a 5-0 lead before this one even got going and Brian Goodwin added a solo homer later.
Blue Jays 4, Red Sox 3: Steve Pearce homered in the second to help the Jays out to a three-run lead but Boston came back and tied it with a three-run seventh inning made possible by Marcus Stroman tiring and by Stroman committing an inning-perpetuating error. Pearce singled home the go-ahead run in the eighth, however. Jose Bautista had an 0-for-5, four-strikeout evening. That's special.
Orioles 3, Rangers 1: Seth Smith hit a tiebreaking homer in the seventh inning and Chris Tillman and three relievers allowed only one run on three hits. Baltimore needed that kind of outing from its staff after getting beaten like a bowl of eggs in three games against the Cubs.
Pirates 4, Brewers 2: Gregory Polanco notched four hits, doubling twice, driving in two runs. He also threw out a potential go-ahead run at the plate in the form of Manny Pina to end the sixth inning. Brewers catcher Stephen Vogt left the game in the fifth inning after catching an elbow to the head and injuring his knee in a collision with Pirates pitcher Chad Kuhl at the plate. Vogt held on to the ball and tagged out Kuhl, but after the game his leg was in a brace. The Brewers will know more about his condition today.
Cardinals 6, Mets 3: Adam Wainwright allowed three runs — two earned — while pitching into the sixth. He also hit an RBI double to help his own cause. Paul DeJong and Tommy Pham went deep, with Pham's plating three runs.
Marlins 6, Phillies 5: Dee Gordon knocked a walkoff RBI single in the 10th. Giancarlo Stanton homered twice, once in the first and once in the fifth. Justin Bour homered in the fifth as well.
Mariners 9, Astros 7: George Springer tied things up with a sac fly in the eighth, forcing extras. Actually, the Astros had a chance to end things in the ninth thanks to a double and a couple of walks but Jean Segura put on a defensive clinic, throwing one runner out at the plate and making a couple of nifty backhand grabs. Kyle Seager and Danny Valencia homered in the top of the 10th to give Seattle the win. Four M's batters homered in all, with Nelson Cruz and Mike Zunino going deep.
Tigers 10, Royals 2: Jason Vargas was a pleasant surprise in the first half  but he received a rude awakening to begin the second, getting hammered for six runs on seven hits and giving up four walks in less than three innings of work. The first run of the game came on a first inning bases loaded walk to Victor Martinez. If that's how your night starts it's gonna be a long, short night for a pitcher. Nick Castellanos and Mike Mahtook homered. Ian Kinsler hit a pair of triples. To add injury to insult, Royals shortstop Alcides Escobar left the game after being hit on the wrist by a pitch. He luckily escaped with only a bruise.
Rockies 9, Padres 6: A five-run third for the Rockies put them up 7-2, basically setting this one in stone. Charlie Blackmon homered and Trevor Story hit a two-run double. Rockies starter German Marquez struck out nine in six and two-thirds innings of work. Jabari Blash of the Padres hit a 477-foot homer. More like Jabari BASH, amirite?
Indians 5, Giants 3: Josh Tomlin struck out five and allowed three runs while pitching into the eighth as Yan Gomes homered and Francisco Lindor knocked in a couple. The Indians played their first three games after the All-Star break in Oakland and now they're playing a series in San Francisco, which gives them an extended trip to the Bay Area. That's pretty sweet from a logistical perspective. Beats the heck out of back-to-back series like, Tampa and Dallas, for example.