Here are the scores. Here are the highlights:
Tigers 6, Giants 2: Detroit jumped out to an early lead they'd keep for good thanks to a two-run homer from shortstop Dixon Machado and a couple of base knocks from Alex Presley. Anibal Sanchez was solid over six, which makes me wonder what has happened to the real Anibal Sanchez. The Tigers taking two out of three from the Giants makes up for the 2012 World Series, right?
Cardinals 4, Marlins 3: Luke Voit homered and doubled in two. It's the second time I've mentioned his name this week and I'm still not 100% convinced he's a real person, so I suppose I have to watch a Cards game this weekend. Randal Grichuk homered too. When he first game up I thought he was made up too, but I was proven wrong, so I'm giving Voit the benefit of the doubt. For now.
Brewers 11, Cubs 2: This was a train wreck of a game from the Cubs' perspective as Chicago pitchers walked eight guys in the first four innings and change. Two runs were walked in with the bases loaded in the third alone. Milwaukee scored all 11 of those runs thanks to only one homer — Ryan Braun's two-run shot in the third. Jon Jay was forced into action as a pitcher for Chicago. He pitched a scoreless inning!. The defending champion are now 4.5 games behind the first-place Brewers.
Reds 6, Rockies 3: Reds rookie Sal Romano got his first big league win in his second career start, scattering six hits and allowing two runs. After the game he got a scratch under his eye suffered during the celebration after the game. Not the best way to close the day, but better than his namesake, Salvatore Romano, got from "Mad Men." I waited the last several seasons for him to return — they gave a bunch of lesser characters callbacks — and never got to see him again. That was some bullcrap, frankly. Sal was great.
Pirates 6, Phillies 3: Josh Bell homered, doubled and drove in three runs, and Gregory Polanco had four hits with a home run and two RBI. Andrew McCutchen had hits with two doubles. The Pirates have won three straight. All against the Phillies, though, so once you run that through the converter, it works out to only 1.5 straight.
Blue Jays 7, Astros 4: Russell Martin had three hits, one of which was a homer. Josh Donaldson had a two-run single. Marwin Gonzalez and Carlos Beltran homered for Houston in a losing cause. Oh, and Carlos Correa got all salty about Jays closer Roberto Osuna taking a while to throw over to throw him out for the game's final out. Baseball players are so whiny sometimes.
Indians 11, Padres 2: Edwin Encarnacion homered and had four hits in all. Jose Ramirez homered and drove in three. Lonnie Chisenhall drove in three runs and Yan Gomes homered. Josh Tomlin allowed only two runs in seven innings. This was the Indians third straight game without Terry Francona.
Rays 4, Red Sox 1: Chris Sale struck out 12, which is pretty good! But he gave up four runs and seven hits, which is bad when your opponent gives up less. Wilson Ramos homered and drove in three. That opponent — Jake Faria — allowed only one run in six innings. He struck out only two. Remember: strikeouts are fascist.
Twins 6, Orioles 4: Eduardo Escobar hit a two-run triple to highlight a six-run third inning off of Dylan Bundy and the O's. That was enough support for Jose Berrios who bent — four runs, three earned over six — but did not break. Max Kepler drove in two as well.
Athletics 7, Mariners 4: Khris Davis hit a three-run homer and Blackburn pitched one-run ball into the eighth. The win was Bob Melvin's 500th with the A's. He also won 337 with the Diamondbacks and 156 with Seattle. For some reason I have no memory of him managing Seattle. In my defense, that took place in 2003 and 2004 and my life was something of a blur then so I probably missed a lot of things.
Dodgers 5, Diamondbacks 4: The Dodgers really are something lately. Here they were down 4-1 in the bottom of the ninth but rallied to win it anyway thanks to a Fernando Rodney four-walk meltdown a Corey Seager RBI single and then a Chris Taylor walkoff RBI single. L.A. takes three straight from Arizona and has won six of seven overall. They've opened up a five and a half game lead in the West.
Braves 5, Nationals 2: This one featured a three hour and five minute rain delay. With no rain for almost all of that time. The Nats were just worried it might rain which, uh, yeah, OK. There was, eventually, about 15 minutes of rain way, way after the game was supposed to start. Crazy idea: next time, start the game and then delay it briefly, after its in progress. Such a practice might catch on! Anyway, when the "rain" was over, the Nationals announced that fans could get free soda, free bottles of water and free ice cream at the concession stands. Smart play given that all the kids probably went home already. As for the game, Freddie Freeman doubled in Ender Inciarte twice and was doubled in once himself by Nick Markakis Kurt Suzuki homered. The game ended at close to 1:30AM.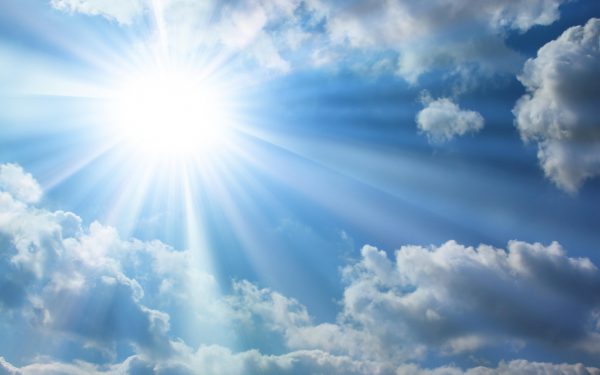 OH MY GOD GET THE TARP ON THE FIELD!!!!