Here are the scores. Here are the highlights:
Blue Jays 7, Yankees 6: The Jays took a 5-0 lead thanks in part to Justin Smoak and Kendrys Morales homers in the third and a Kevin Pillar homer in the fourth, but the Yankees mounted a comeback thanks to Aaron Judge and Ji-Man Choi homers and a two-run double from Didi Gregorius. Russell Martin tied it back up with a homer in the seventh and then Dellin Betances imploded in the eighth, walking four guys to force in the go-ahead run for Toronto. The walks here were concentrated, but they're not new for Betances, who either has something wrong with him physically or is talking a walk on the Steve Blass side.
Cubs 7, Rays 3: Chicago spotted Tampa Bay three runs — very sporting of them — but then scored three in the sixth, two in the seventh and two in the eighth. Jon Jay's pinch-hit, three-run homer tied it up. If you're a momentum believer you can say it was the catalyst for the win. If you're into the whole universe-is-random thing you can say it was an isolated incident that, like everything else, was an independently-sewn image in the great tapestry that is existence. Your call.
Athletics 7, White Sox 4: Jed Lowrie had three hits and drove in two and Bruce Maxwell doubled in two. Rajai Davis went 2-for-4 and stole four bases. He only scored once, though, and given what happened in that inning — guy behind him walked, which put him on second — Davis probably scores anyway, even without the stolen bases. Which puts me in mind of one of my favorite scenes from the best movie you probably haven't seen:
Daryl Zero: I did find one other thing of interest, though.
Steve Arlo: Holy s**t, those are the keys. You found the gold Swiss Army knife.
Daryl Zero: I know.
Steve Arlo: And this is the safe deposit box key. Where'd you find them?
Daryl Zero: They were in the sofa, under the cushion.
Steve Arlo: What?
Daryl Zero: They were stuck in the couch in his office.
Steve Arlo: Was he hiding them there? Is that possible?
Daryl Zero: Not possible. That's where they fell out of his pocket, over a year ago.
Steve Arlo: So… what do you make of this?
Daryl Zero: I think that just as I feared, Ms. Sullivan doesn't know a thing about these keys.
Steve Arlo: Wait – the keys are a coincidence?
Daryl Zero: Yes.
Steve Arlo: That's – confusing.
Daryl Zero: Yep.
Steve Arlo: Doesn't seem like a good thing.
Daryl Zero: Sure it is. It's good because the man has been looking for his keys for a *year*. And I've found them.
Like I said: some things just happen. The idea that there is a grand narrative to life is mostly a myth.
Pirates 5, Phillies 2: Gerrit Cole allowed two runs over six innings, striking out eight and singled in two runs in the fourth to break a 2-2 tie and put the Pirates up for good. Artist's rendering: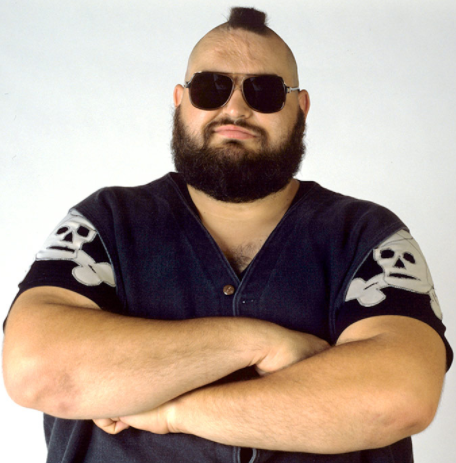 Padres 6, Indians 2: Cory Spangenberg hit a two-run homer and Luis Perdomo allowed only one earned run in five innings. Cleveland got 14 hits and only scored two runs. That's a pretty frustrating ratio.
Giants 5, Tigers 4: San Francisco took a 5-0 lead thanks to Hunter Pence's three RBI, which included a two-run triple. Detroit mounted a comeback with a four-run seventh inning rally but it fell short. Oh, Pence's other RBI came via a line drive out to the pitcher which, somehow, scored the runner from third base. I can't find video of that on MLB's site or on Twitter and the game story doesn't describe it. Anyone who saw this: how does that happen? Was the liner so hard that carried the pitcher out 300 feet, allowing the runner to tag up? Did it kill the pitcher but, somehow, his corpse was able to hang on to the ball? No, that can't be it. Bill probably would've posted about it. Anyway: sounds weird via the box score.
Brewers 4, Orioles 0: Matt Garza tossed shutout ball into the seventh inning and Keon Broxton hit a two-run homer and reached on an error which scored a run, so we'll put that one, unofficially, in his column too. The Brewers sweep the three game series thanks to great starting pitching as Garza, Brent Suter and Jimmy Nelson did not allow a single earned run and combined for 20 strikeouts in 19.1 innings.
Astros 10, Braves 4: Houston's onslaught through the regular season continues as they win their four straight and 12th of 15. Here Jose Altuve and Marwin Gonzalez drove in three a piece and George Springer picked up three hits, driving in two. Braves starter Jaime Garcia has allowed 23 runs in 22 innings in his last four starts. That's not good.
Rangers 8, Red Sox 2: Andrew Cashner allowed two runs — unearned — over seven innings. The unearned run did come on a homer, though, which followed an error with two outs, which is just a reminder that unearned runs are tricky things sometimes. Rougned Odor hit a  two-run homer as the Rangers stop the Sox' winning streak at six games.
Angels 2, Twins 1: Parker Bridwell shut out the Twins for six innings and the Angels pen handled the final three frames. Tough luck loss for Ervin Santana who tossed a complete game, allowing only two runs. The two came off of a Kole Calhoun homer in the first and a double steal in the sixth, with Cameron Maybin swiping home as Calhoun swiped second. Longtime readers know that such steals of home don't impress me as much as the rare straight steal of home does — we really should call them something else, because they get people's hopes up — but a go ahead run is a go ahead run.
Marlins 9, Cardinals 6: Giancarlo Stanton hit a solo homer and a three-run homer and Justin Bour and Marcell Ozuna each added dingers of their own. I think Stanton is ready for the Home Run Derby. Bour too, although I'm not sure the public is ready for him:
Tough crowd.
Rockies 5, Reds 3: Jon Gray was workmanlike on the mound for five innings and Aaron Judge-like at the plate in the second:
Pat Valaika hit a two-run homer and drove in another run with an RBI single, but everyone was talking about Gray.
Royals 9, Mariners 6: Tied at 6 in regulation, Sal Perez put the Royals up in the 10th with a two-run homer and Alex Gordon padded the lead with an RBI single. Mike Moustakas and Lorenzo Cain went deep earlier in the game as the Royals sweep the M's.
Dodgers 1, Diamondbacks 0: Alex Wood pitched three-hit ball over seven innings to improve his record to a, frankly, weird-looking 10-0. His 1.67 ERA and 97Ks in 80.2 innings isn't all that weird, though. Yasmani Grandal's RBI double in the second was the only run in this contest, which still, somehow, lasted almost three hours.
Mets vs. Nationals — POSTPONED: As a man I ain't never been much for sunny days
I'm as calm as a fruit stand in New York and maybe as strange
But when the color goes out of my eyes its usually the change
But damn Sam I love a woman that rains