The Yankees announced today that they will honor retiring Red Sox DH David Ortiz with a pregame ceremony before the September 29th game at Yankee Stadium.
Ten or twelve years ago this would've been inconceivable, as the Yankees and Red Sox didn't like each other much. These days, however, people only go through the motions of the Yankess and Sox being rivals, it seems. Indeed, when Derek Jeter retired a couple of years ago, the Red Sox honored him before his final game, which took place at Fenway Park. David Ortiz even held up the "RE2PECT" sign: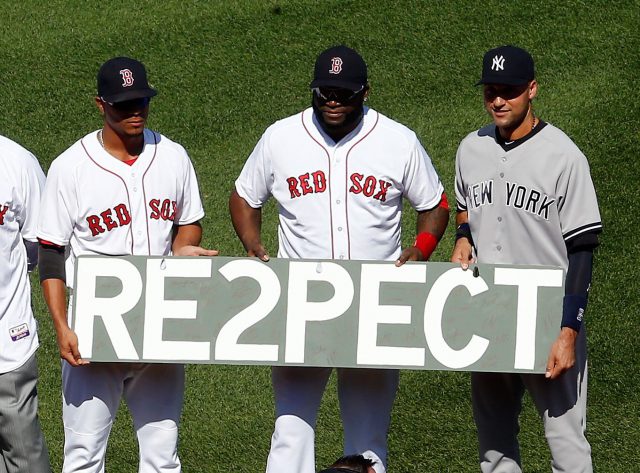 Whats good for The Captain is good for Big Papi.