Here are the scores. Here are the highlights:
Padres 3, Giants 1: Oh man, the Giants. Luis Perdomo outdueled Madison Bumgarner because of course he did. The Giants offense has been putrid — they scored just five runs against the Padres in their three-game series, dropping all three to the lowly Padres. San Francisco had the best record in baseball at the All-Star break. They now have only a half game lead over the second Wild Card qualifier right now, the Mets, and a one game lead over the closest team not currently in playoff position, the Cardinals. They both lost yesterday too so, OK, the Giants are safe for now, but this is getting into historic collapse territory.
Rays 8, Blue Jays 1: Alex Cobb won. The last time he had won before that was September 23, 2014. That's quite a stretch. Cobb allowed one run while pitching into the seventh and was supported by homers from Corey Dickerson and Kevin Kiermaier. Congratulations, Kevin!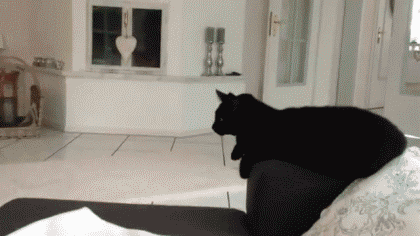 Cubs 7, Cardinals 0: Jon Lester with eight shutout innings, backed by homers from Anthony Rizzo — who drove in three — and David Ross. The Cubs can clinch the division with a win tonight at home vs. Milwaukee or if the Cardinals lose to the Giants in San Francisco.
Dodgers 2, Yankees 0: Goose eggs until the ninth when Justin Turner doubled in a run and then later came around to score on a Yasmani Grandal fielder's choice. Clayton Kershaw only pitched into the sixth, as he's still building stamina, but he was very Clayton Kersahw as he did it, allowing only one hit and striking out five.
Nationals 1, Mets 0: Tanner Roark shut 'em out for seven innings and the pen handled the rest. Wilson Ramos' homer in the seventh was the game's only scoring.
Orioles 1, Red Sox 0: Kevin Gausman shut 'em out for eight innings and the pen handled the rest. Mark Trumbo's homer in the second was the game's only scoring.
Brewers 7, Reds 0: Junior Guerra shut 'em out for six innings and the pen handled the rest. Scooter Gennett's homer in the third inning, Domingo Santana's homer in the eighth inning and Manny Pina's RBI single in the second inning was the game's only scoring. OK, this pattern is starting to break down.
Athletics 8, Royals 0: Sean Manaea shut 'em out for five innings and the pen handled the rest. Yonder Alonso's double in the first inning, Marcus Semien's double in the third inning, Bruce Maxwell's single in the third inning, Khris Davis' single in the eighth inning and Ryon Healy's single in the eighth inning was the game's only scoring.
Yup, six shutouts went down yesterday. Good effort, you guys.
Phillies 6, Pirates 2: Freddy Galvis homered again. That's 19 on the year for him, 10 of which have come in the past 32 games after he said he adjusted his swing. Before this year his career high for homers was 7 and he had a grand total of 20 career homers in 322 games before this year so, yeah, I'd say that's an adjustment.
Tigers 9, Twins 6: It was tied at six entering the bottom of the seventh when Miguel Cabrera homered to give Detroit the lead. They added two more in the eighth via an Ian Kinsler single and a wild pitch. Kinsler went 4-for-5 with three RBI in all and Cameron Maybin and Cabrera each drove in a pair. Detroit is a game back of the Jays for the Wild Card now.
Mariners 2, Angels 1: Eight straight wins for the Mariners, thanks to Nelson Cruz and Kyle Seager homers. Seattle is right on the Tigers' tails, one and a half back of the second wild card.
Marlins 7, Braves 5: Game highlight: Marcell Ozuna throwing out a runner at first base from right field. It was a pitcher, but it's still pretty impressive. Ozuna also hit a three-run homer, so he had quite a night. Earlier, the benches cleared after Braves pitchers threw two separate pitches at Jose Fernandez's head. This came after an exchange of plunkings in which Fernandez hit Nick Markakis on the hip with a fastball — Markakis had homered earlier — and Julio Teheran plunked Martin Prado. Somewhere in that Braves dugout likewise remains institutional memory of the Braves and Fernandez getting into it a couple of years ago over home run trots and other assorted bullcrap. All of which is dumb, honor culture nonsense that could easily get someone seriously hurt and looks particularly bad on a couple of teams going nowhere.
Indians 6, White Sox 1: Jose Ramirez tripled in a couple of runs, Coco Crisp hit a three-run homer and Josh Tomlin was effective for five innings. There were 1,122 fewer dogs at this game than there were the night before.
Astros 8, Rangers 4: Hey, the Astros beat the Rangers. That's rare. It was costly, however, as both Jose Altuve and Alex Bregman eft with injuries. An oblique and a hamstring, respectively. Turn out the light, Houston, the party's over.
Diamondbacks 11, Rockies 6: Jean Segura homered twice — he did it the day before too — as the Dbacks sweep the Rockies. Arizona scored 34 runs in the three-game series. The Rockies should go back to Colorado now and think about what they've done. The rest of us should never speak of this abominable baseball again.