It is with great pleasure that I introduce to you Ashley Varela, HardballTalk's newest writer. Ashley will be providing news, analysis and whatever degree of nonsense she chooses to offer on Friday nights and on Saturday and Sunday during the day.
Ashley is based in Oakland, California. She has written about baseball for several years now, with her work appearing online and in print at SB Nation, USA Today Sports Weekly, Baseball Prospectus and some other places. Which just goes to show you that, unlike when Bill and I were hired, we now care about things like "experience" and "qualifications" and "the ability to put grammatically correct sentences together on a consistent basis" when giving someone a job. Bill and I got in just under the wire, frankly.
Ashley is also unique in that, unlike Bill and I, she actually has played competitive sports, as a member of the Cha Cha Mermaids intramural softball team in Santa Barbara, California. You can still tell Bill and I that we don't know what we're talking about since we haven't played the game, but you can't do that to Ashley.
In keeping with the tradition of HBT writers being horribly biased, you should know that Ashley is from Seattle and is thus a fan of her hometown Seattle Mariners. In keeping with the tradition of HBT writers liking the things you hate, Ashley voluntarily attends games at the Oakland Coliseum whenever possible. In keeping with the tradition of HBT writers liking really bad players from our favorite teams (see, Francoeur, Jeff; Howard, Ryan; and Francoeur, Jeff), Ashley was heartbroken when Munenori Kawasaki left the Mariners.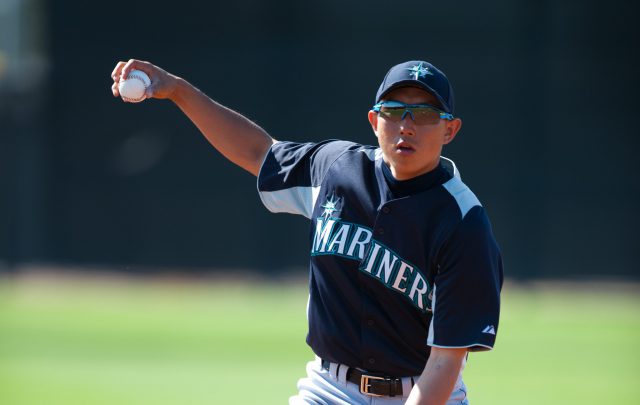 Ashley starts this Friday evening. Give her a follow on Twitter. And give her a warm welcome once she starts posting stuff.