Justin Verlander and Kate Upton have been a couple for a long time. And dudes like me have been writing about them for a long time because, well, Justin Verlander and Kate Upton.
They've fallen a bit off the radar in recent years thanks to Verlander taking a step back from Cy Young contender status and Upton's profile likewise receding a bit, but if anything that probably helped things out given how hard it probably is to live a life with paparazzi hovering every time you want to out and get a burger or something.
In any event, those two crazy kids have made it work. Made it work so well that Verlander gave Upton a big fat rock that she showed off at last night's Met Ball, which is a fundraising gala for the Metropolitan Museum of Art. Check it out: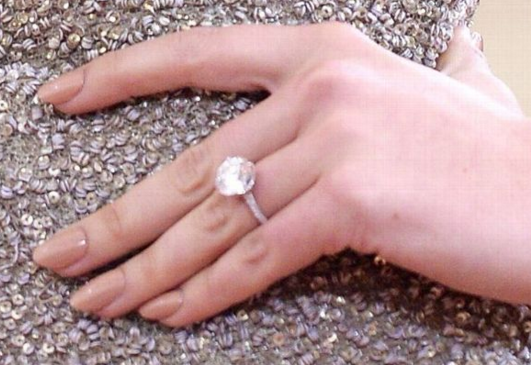 When you're on a $180 million contract you can afford stuff like that, I guess.
Anyway, it looks like Upton enjoyed the fancy, star-studded gala in New York. I'm sure Verlander had a good time on the Tigers' off-day in Cleveland. There's a lot to do in Cleveland if you know where to look.