Neil Walker is having a great start to the season for the Mets. He's hit nine homers and put to rest any worry Mets fans may have had after letting Daniel Murphy walk to a division rival.
This morning, in the comments, reader NYGF offered this ode to Walker and his early season exploits. Line four, for those who don't know, is a reference to this story from a couple of years back: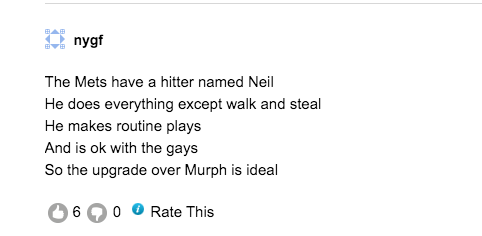 Bravo. Maybe some edits for purposes of improving the meter, but a solid, solid effort, especially so early in the morning.