Watching a Dodgers game while you're on the east coast while simultaneously not being a Dodgers fan is probably an ideal combination. Take last night for instance. I took the computer upstairs to my room, got in bed surrounded by cats, the window open, a nice spring breeze coming in, and watched the first few innings in which Clayton Kershaw looked dominant before drifting off to sleep. But then, when I woke up this morning and saw that Giancarlo Stanton got to him for a three-run homer later, I didn't have any reason to be particularly perturbed. Baseball as it's meant to be: a nice overall investment in a pastime without so much investment that it made my night too late or my morning too unpleasant.
I dunno. Maybe that's why the demographics of the game's fan base skew older: it doesn't angry up the blood. Old people like things that don't angry up the blood. Anyway: Here are the scores. Here are the highlights:
Marlins 6, Dodgers 3: Early in the game, before I drifted off to sleep, Kershaw made Stanton look silly in striking him out. Then, with one out in the sixth inning, Stanton stepped to the plate and put the capper on a big Miami rally with a 425-foot homer to center. Watch Kershaw collapse to a knee as soon as Stanton makes contact. He knew it was gone:
[mlbvideo id="631266283″ width="600″ height="336″ /]
Giants 1, Padres 0: Old school pitching duel. Johnny Cueto throws a big boy shutout — CG, 7H, 11K, 1BB — to stifle the Padres. And he had to, because the Giants could only notch one run off of James Shields over seven innings themselves.
Phillies 4, Nationals 3: Andres Blanco had three hits including a two-run homer. Maikel Franco hit a seventh-inning RBI double. "Blanco and Franco" would be an amazing 1980s-style one-hour police drama. Or maybe they're private eyes living in unusual circumstances. Yeah, that was more in keeping with Reagan-era action dramas. All of the trappings of a police show, but the heroes are private sector guys backed by some rich benefactor, doing what the cops, with all of their their government-imposed limitations, couldn't do. In contrast, Carter-era private eye shows like the "The Rockford Files" had heroes who lived in rusted out trailers, just barely getting by through a haze of malaise. Man, art imitates life and mirrors society, doesn't it?
Pirates 9, Rockies 4: Three homers for Andrew McCutchen by his dang self. The Braves have three homers as a team all season.
Red Sox 11, Braves 4: David Price struck out 14 dudes in eight innings, allowing only two runs. Travis Shaw hit a three-run homer and drove in five. The Braves have played 20 games. They've had losing streaks of nine and now seven. I'm going to run out of jokes and hyperbole about how bad this club is pretty soon and I'm going to just have to install a tracker which compares them to one of those bad 1930s teams where the owner just hired apple sellers to play the infield while trying to wait out the Depression. This is historic, 120+-loss kind of stuff, folks.
White Sox 10, Blue Jays 1: Chris Sale wins his fifth game after allowing one run over eight innings. He could've allowed a lot more as every White Sox starter got a hit and four of which drove in two runs. Fifth win in a row for Chicago. They're 15-6. As we all expected.
Athletics 5, Tigers 1: Rich Hill pitched seven shutout innings while striking out eight. He's a lefty, the Tigers are righty heavy. He had no problems and didn't even appear to break a sweat. The only Tiger highlight was a sweet Justin Upton grab. Otherwise, blah for them. I feel like Brad Ausmus is gonna get axed.
Mets 4, Reds 3: Yoenis Cespedes played the hero. Sidelined for a couple of days with a bum right leg, he came off the bench to pinch hit for Terry Collins in the seventh inning, the Metropolitans down 3-0. All he did was hit a big three-run homer to tie it followed by a rally capped off with David Wright singling home Curtis Granderson with what we would've called the GWRBI back in the 1980s. Actually, none of us would've called it that. No one ever talked about that stat in real life. It could be found in box scores and on the back of some Topps cards — in little trivia blurb form, not as an actual stat line — and then — poof — it was gone.
Rays 3, Orioles 1: Kevin Kiermaier was the Cool Clutch Cat of the game, hitting a two-run homer in the sixth to give the Rays the win. Congratulations, Kevin! Scully Calcaterra salutes you!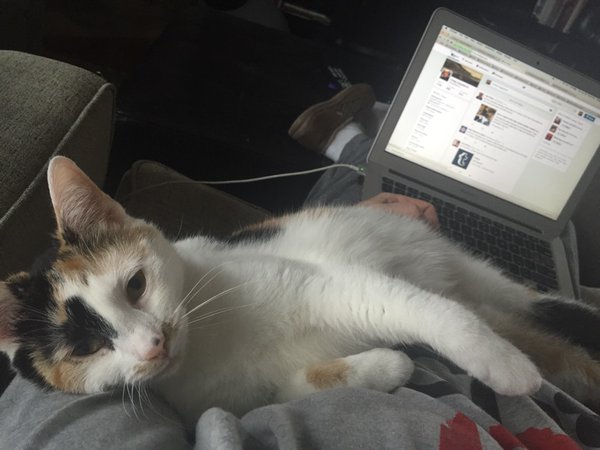 Rangers 10, Yankees 1: Joe Girardi said yesterday that if he was Commissioner for a day he'd ban the shift. Maybe he should ban Luis Severino, who was shelled for six runs on seven hits in three innings. Maybe he should ban his lineup totally mailing it in against A.J. Griffin, who allowed only one run over eight innings and four hits in a game that, despite one team putting up a ten-spot, lasted only two hours and nineteen minutes.
Cubs 4, Brewers 3: The Cubs match the White Sox at 15 wins. There are all kinds of stories one could tell if the two teams keep this up, but rest assured the one that national baseball writers will be telling most of all is how epically easy their World Series travel arrangements were if these two meet in the Fall Classic. "One time, I stayed in the same Marriott for ten straight days," the scribe told his friends one evening in 2035. "It was glorious."
Twins 6, Indians 5: It was such a night for big individual performances that a walkoff hit is something of an afterthought. This one from Miguel Sano — the Twins' second walkoff hit in as many games — was a single off of Cody Allen. The rally saved the bacon of Kevin Jepsen, who had allowed Mike Napoli to tie the game with a homer in the top of the ninth. Maybe he'd pitch better if he didn't have bacon with him. I really don't understand his approach with that, frankly.
Cardinals 8, Diamondbacks 2: That "send good prospects to Atlanta for Shelby Miller" thing isn't looking too great as of yet. Miller was rung up for another five runs in five innings while walking four and that, son, just ain't gonna cut it. His counterpart Carlos Martinez, meanwhile, tossed eight shutout innings and didn't even give up a hit until the fourth. Brandon Moss had four hits, including a three-run homer.
Angels 9, Royals 4: Speaking of being rung up, how about Edinson Volquez's night?    Johnny Giavotella hit a three-run homer and Mike Trout and Carlos Perez each had two-run singles. Volquez's line: 5 IP, 12H, 8ER. Yuck.
Mariners 11, Astros 1: A big blowout gave us our first position player pitching on the year: It was Erik Kratz, who allowed two runs on three hits. He was throwing between 80-85 m.p.h., which probably made Jered Weaver jealous. His control, however, left a bit to be desired:
The rest of his highlights can be seen here.
Meanwhile, Robinson Cano drove in six, with a three-run single and a three-run homer. The Mariners have won six of seven.