Here are the scores from last night's games. Here are the highlights:
Rays 3, Blue Jays 2: Logan Forsythe was involved in two pivotal plays here. First he hit a two-run homer in the eighth which brought the Rays back from behind. Then he was grabbed by Jose Bautista on a slide into second as the Jays rallied in the ninth, leading to the big brouhaha Bill described last night. The one in which, when Bautista's slide was held to have violated the rules, he said "I just don't see how my play was unsafe," and "I could have done much worse and chose not to." Well, Jose:
(1) the rules aren't about a slide being "unsafe" they're about them interfering with the fielder and freaking grabbing him is interfering. But in baseball terms, your play was not "unsafe." it was "horses**t"; and
(2) "Hey, I could've done MUCH worse but didn't" is probably not a defense you want to be trotting out all that often because it's really, really lame.
Though not as lame as what your manager said after the game:
Look, you can either agree that rules dictate what happens on a field or you can simply assert that any behavior is acceptable as long as it conforms to your b.s. ideas of what is manly or not. If you're gonna have rules, live by them. If you wanna go flex your manly muscles, go start a league without a rule book. Also: stop equating what you consider to be femininity to weakness or whatever it is that you find unacceptable. That's the worst bullcrap sexism.
Mets 2, Royals 0: Thor was untouchable. No one could lift his hammer. Well, Vision could, but he wasn't here and Steve Rogers could wobble it but he wasn't here either. Nine strikeouts in six innings for Syndergaard, whose changeup was faster than a lot of guys' fastballs, rendering the entire exercise somewhat unfair. And he didn't have to brush anyone back or send any messages. Even if the Royals fans booed him as if it still mattered one way or another.
Red Sox 6, Indians 2: Old homered (Ortiz) as did new (Betts). Meanwhile, David Price struck out ten dudes in six innings. As for Oritz, he said "When the light goes on, Papi goes on." Not many people in baseball have earned the right to refer to themselves in the third person. David Ortiz has.
Astros 5, Yankees 3: Lots of controversy here as the Yankees played the game under protest following an odd play in which Carlos Correa ran inside the baseline leading to a consequential errant throw. That aside, the cold weather was the story of the game, along with Dallas Keuchel generally keeping a lid on things by allowing only two runs over seven. Expect the protest to go nowhere. Expect this to be one of the least memorable Opening Day games in Yankees history.
Pirates 6, Cardinals 5: Jorder Mercer singled home Gregory Polanco from second base with one out in the 11th inning. The real star here, however, was the Pirates bullpen which allowed no runs on three hits in six innings of work, allowing the Pirates to come back and holding down the fort as they did.
Tigers 8, Marlins 7: A win for the Tigers but one which had their fans reaching for the antacids thanks to that bullpen. The Tigers had a 5-0 lead after five innings. It shrunk to one rune, but then they had a three run lead once again heading into the ninth, only to see the pen implode again. It somehow held in the 10th and 11th, allowing Ian Kinsler to drive in his fourth run of the game, which proved to be the game-winner. This kind of thing keeps up and Brad Ausmus is gonna go from one of the most Handsome Managers in Baseball to this in the space of a season: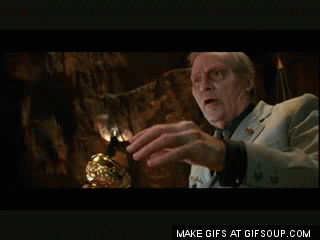 Mariners 10, Rangers 2: Four homers from Mariners hitters: Nelson Cruz, Robinson Cano, Seth Smith and Luis Sardinas. A nice little bit of chatter between Scott Servais and Jeff Bannister after a Rangers reliever plunked a Mariners hitter because he was all sad he no do his job so good. The first win as a big league manager for Servais, after which he gave interviews to reporters while drinking out of a bottle of champagne. That's some baseball right there.
Giants 2, Brewers 1: All the scoring was done by the fourth inning — and two of the game's three runs came on a fielder's choice and a double play — and this one buzzed by in less than two and a half hours. That's some uneventful baseball right there.
Diamondbacks 11, Rockies 6: Last year Shelby Miller's biggest problem was that he never got any run support. Last night he had another problem: he wasn't pitching good at all, giving up six runs in the fourth inning. And, as so happened in Atlanta — though after he had usually pitched a lot better — he left the game on the hook for a loss. His teammates bailed him out, however, by pouring on some runs later, giving him a no-decision at least. Paul Goldschmidt drove in four thanks to a solo shot and a bases loaded triple. That's some high-scoring baseball right there.
Cubs 6, Angels 1: Joe Maddon said he started Matt Szczur because he went to Villanova and Villanova won the night before. I suspect he might've started him because Szczur had a big hit in the opener and he matched up better with lefty starter Andrew Heaney than the lefty-batting Kyle Schwarber did, but we'll let Joe be Joe. Either way, it worked, As Szczur hit a homer off of Heaney and later singled off of reliever Mike Morin. Who went to UNC. Which . . . freaky.
White Sox 5, Athletics 4: Jimmy Rollins hit a go-ahead homer in the ninth. The old man's still an artist with the Thompson.
Dodgers 3, Padres 0: Another day, another shutout against the Padres. My brother has lived in San Diego for nearly 20 years. He texted me last night and said "nearly half my life in San Diego, but this is why I'm still a Tigers fan." I can see that.