There was some fun back and forth yesterday regarding the Noah Syndergaard–Alcides Escobar pitch from Game 3 of the World Series. A rumor was floated that the Royals are still upset about it and would seek retribution. Ned Yost laughed that off and said that not a single member of the Royals has mentioned it all spring. Fair enough.
Still, there is at least some suggestion that some Royals fans are not over it. For one thing, when I mentioned the rumor yesterday a good number of them were quite eager to get back into the ethics of the Syndergaard pitch with me and seemed to be annoyed about it still. Which, OK, they're sports fans and sports fans are gonna be like that sometimes.
But even if Royals fans aren't mad about the pitch, they're at least still thinking about it to some degree. A lawyer friend of mine in Kansas City was sent this a little bit ago. It's for a baseball-themed continuing legal education seminar. Skip past the class offerings and check out the pricing: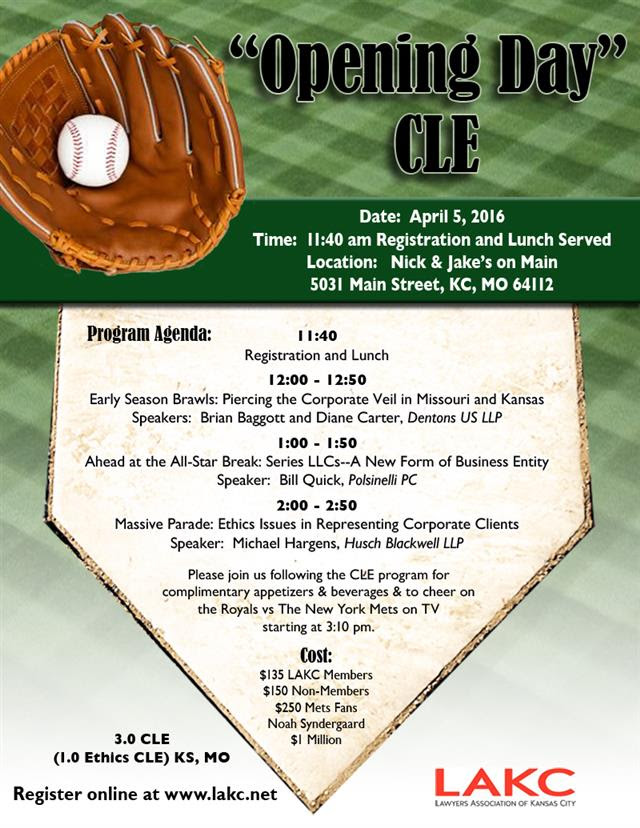 Imagine what the "Mets fan" and "Noah Syndergaard" pricing would be if the Royals didn't beat the Mets in five games.
UPDATE: Oh look — they did it last year too. Just a different $1 million victim: