In recent days, baseball's culture wars have been re-energized, as Nationals outfielder Bryce Harper was the focus of a feature for ESPN The Magazine in which he said, "Baseball is a tired sport because you can't express yourself." Hall of Famer Goose Gossage then made the media rounds, harshly criticizing Harper and Blue Jays outfielder Jose Bautista — famous for his bat flip in the ALDS last year — for what he perceives to be a bad trend for behavior in baseball.
ESPN's Mark Saxon caught up with Cardinals ace Adam Wainwright on Saturday and asked for his thoughts. Wainwright has a history with players who celebrate on the field, as he hit Dodgers outfielder Yasiel Puig with a pitch, which prompted a benches-clearing argument during the 2014 NLCS. Here's what Wainwright said recently:
"If a pitcher struck one of these great hitters out and then did a cartwheel off the mound, then the hitter's going to throw everything, they're going to bench-clear," Wainwright said. "But if a hitter hits a homer and throws a bat 26 feet up in the air, they think it's OK? I don't know if that's OK. I think you can have fun, but be respectful at the same time."

[…]

"I just know there are always going to be people who stretch the boundaries of the unsaid rules," Wainwright said. "There always have been. You can look back at Reggie Jackson in the '70s. He was doing stuff like that and pimping balls, and there are many people that did it over the years. The different personalities are great — they help our game — but you can do it respectfully."
What is considered "respectful" is in the eye of the beholder. Puig or Bautista's bat flipping is par for the course in other cultures, but is deemed exuberant in America. Because it's a subjective issue, because the "rule" is unwritten, and because the communication between interested parties has thus far been so poor, it seems as if we're indentured to perennial back-and-forths about which displays of emotion are allowable.
I disagree with Wainwright's assertion that a pitcher is held to more stringent behavioral standards than hitters as well. As I demonstrated recently, Giants reliever Sergio Romo — who told Harper to "shut up" — frequently celebrates on the mound. Wainwright is no different. Observe: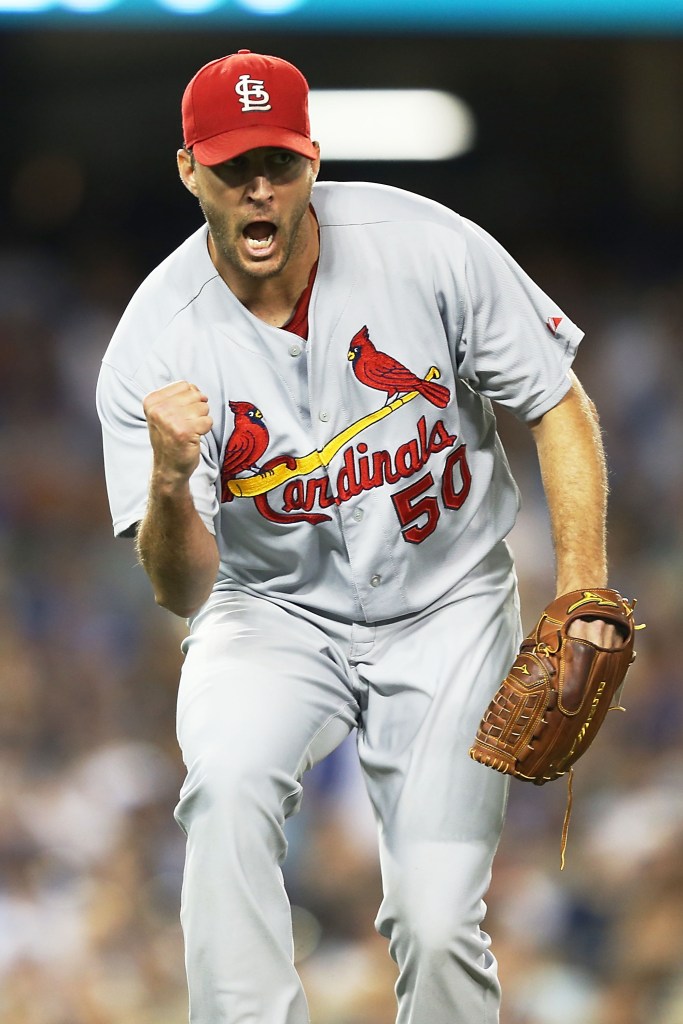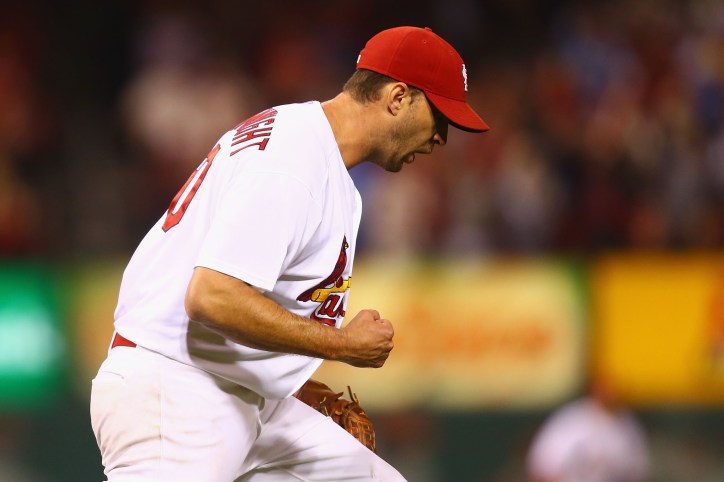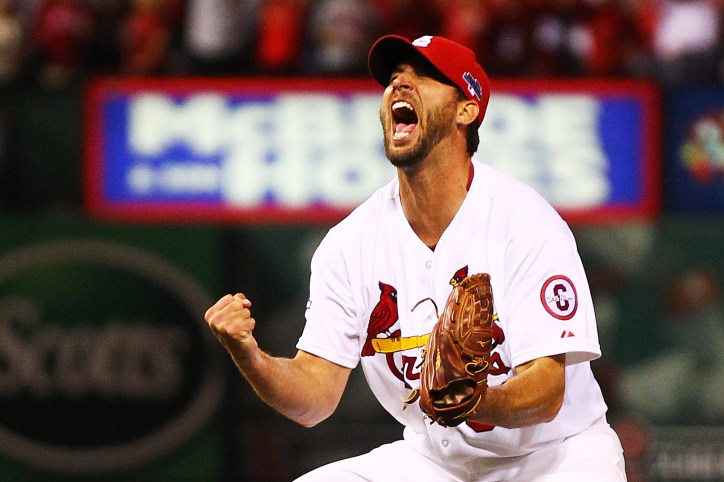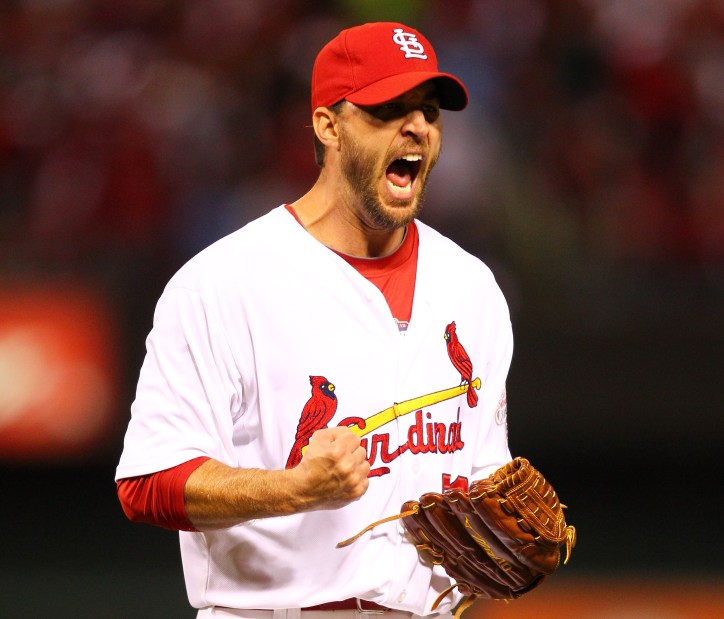 I have yet to hear of a batter throwing a bat at Wainwright in retaliation for any of his celebrations.
The late comedian George Carlin had a great bit about how one perceives other drivers. "Have you ever noticed when you're driving that anyone who's driving slower than you is an idiot and anyone driving faster than you is a maniac?"
When Wainwright or Romo or any other pitcher celebrates his success against a hitter, it's great. But when a batter celebrates his success against a pitcher, he's disrespectful.