Major League Baseball just announced that the Braves are going to play the Marlins at Fort Bragg, North Carolina on July 3. It will be the ESPN Sunday Night Baseball game. The Braves will be the home team.
The game, which they are calling the "Fort Bragg Game," will take place in a newly-constructed 12,500-capacity ballpark paid for by Major League Baseball and the Players' Union. Once the game is over the ballpark will be converted into to a permanent softball field and multi-purpose facility for troops stationed at Fort Bragg.
Here's the land now and an artist's rendering of the park once completed: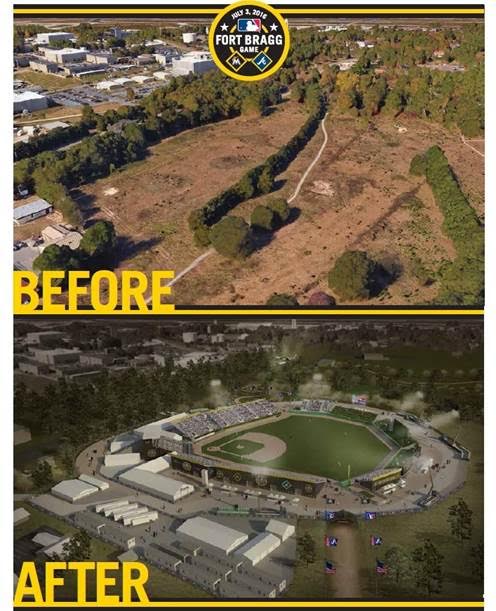 Pretty cool. And proof positive that, if it really wants to, Major League Baseball can pay for its own facilities!