Jonny Gomes left the bigs for Japan this offseason and signed a deal with the Rakuten Golden Eagles.
It's a good deal for him, really. He's getting $2 million guaranteed and can earn another $1 million in incentives. In the bigs, given that he's 35 and hit a mere .213 with seven homers and a .660 OPS in 95 games for the Braves and Royals last season, he may not have gotten anything more than a non-guaranteed minor league deal with a chance to make $1 million if he managed to crack the Opening Day roster. Not very likely, I don't think.
The only downside to heading to Japan: it appears that either NPB or Rakuten has a facial hair policy. This pic, posted in the comments of another post by HardballTalk's Eastern Hemisphere Correspondent, Ren, shows us Gomes' new look: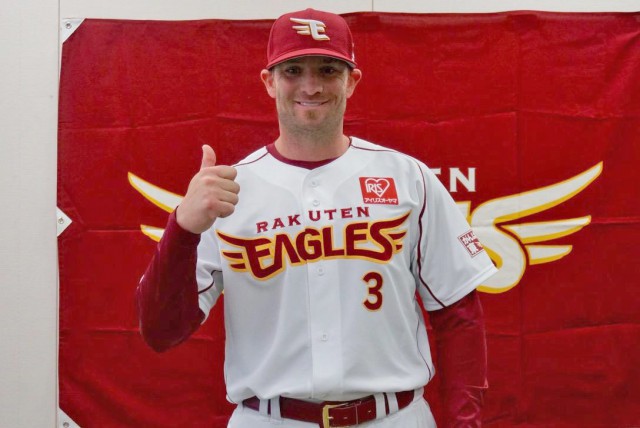 For a second, due to the color of the background, I thought Rakuten made him cut his left arm off too, but that would be unreasonable given their $2 million investment in him to play baseball.