We talked about Tim Lincecum the other day and how the once-great, now not-so-great pitcher is a free agent. Maybe he signs elsewhere — probably, actually, as the Giants don't have much room for him it seems — but if he does, it will be very difficult to see him in another team's uniform. The Freak is just SUPPOSED to wear black, orange and that off-white the Giants sport.
Certainly some Giants fans feel that way. Including one rich Giants fan: Tom Anderson. If you don't know him by name, this may refresh your memory: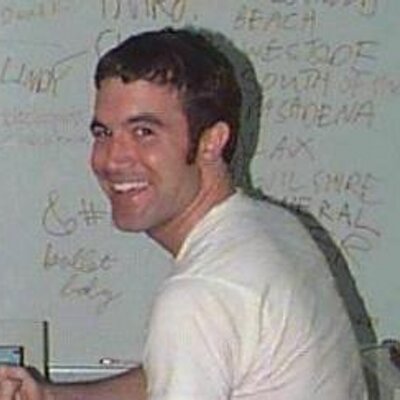 That takes you back, doesn't it? Yes, Tom Anderson is MySpace Tom, your VERY FIRST MySpace friend! He is a real person. Indeed, he's one of the founders of MySpace and he is presumably a super, duper rich guy given that NewsCorp bought MySpace for over half a billion dollars back when things like using MySpace seemed like a good idea. MySpace Tom is apparently a Giants fan, because yesterday he tweeted this:
He may have posted it on MySpace too, but how would anyone know that?
Anyway, I can totally understand Tom's attachment to Lincecum. Linceucm was a total beast for the Giants. Giants fans love him, even if he hasn't been worth a damn as a pitcher for several seasons. There are good associations there, everyone wants to see him return to at least decent form and, by gum, they want to see him do it in a Giants uniform.
And to be fair, if you have a financial interest in MySpace, I'm sure you would do anything under the sun to bring back 2008 again too.