Despite a disappointing 2015 season with the White Sox, Jeff Samardzija managed to land a reported five-year, $90 million contract with the Giants. His big payday has given hope to free agent right-hander Jeremy Guthrie, who struggled to the tune a 5.95 ERA in 24 starts and six relief appearances with the Royals this past season.
Check out what Guthrie wrote on his Twitter account earlier this afternoon…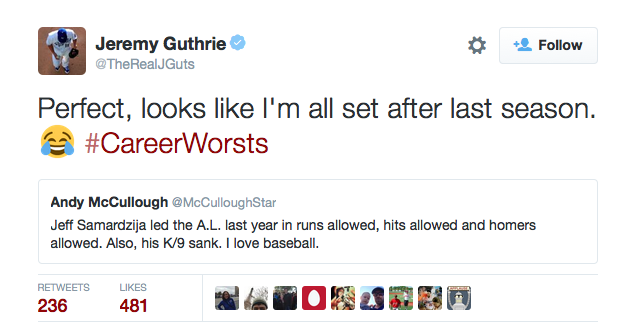 At least Guthrie can have a sense of humor about it all. We can all agree that it's a heck of a time to be a free agent starting pitcher.