After hyping the big announcement with the hashtag "DbacksEvolution," the Diamondbacks unveiled their new uniforms earlier tonight. And boy, were there a lot of them. The Diamondbacks will use a staggering eight different uniform combinations in 2016.
There's some pretty bold stuff in here. And not always in a good way. Courtesy of the Diamondbacks' official Twitter account, below is a look at their new primary home and away uniforms as well as their full lineup of looks.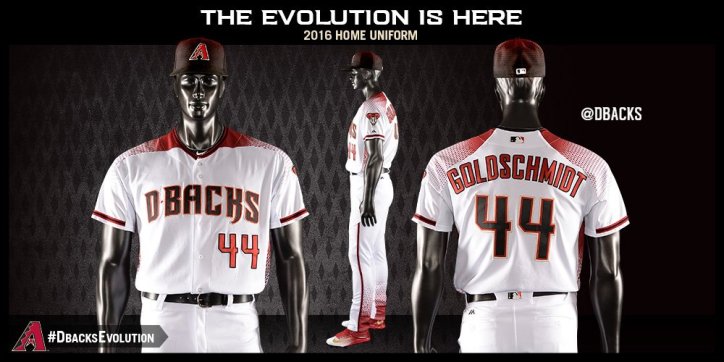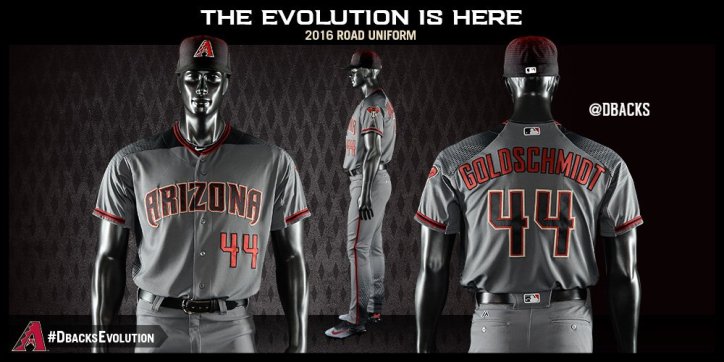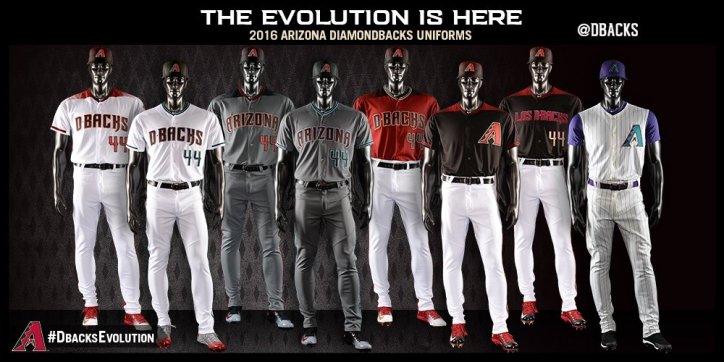 Where to begin? Other than the sheer number of uniforms here, the main thing that stands out are the dotted/gradient "snakeskin" patterns which can be seen around the shoulders, the bottom of the pants, and even their hats. I'm not a fan of any of it, at least on first impression. And the same goes for the stripe up the pant-leg which ends at thigh level. I get trying to be distinctive, but this feels unnecessary. We're used to seeing light road grays for teams, but the Diamondbacks are basically going charcoal here. It might be their most successful look. The home alternate with teal also looks pretty sharp.
I'm generally of the camp that less is more when it comes to uniforms, but you have to give the Diamondbacks credit for trying something different. As Diamondbacks CEO and president Derrick Hall said, a lot of these bold designs are aimed at younger people and kids, similar to what we see with some college football uniforms. And by extension, money. They are bound to be polarizing.
The only thing I keep thinking about is their poor equipment manager. It's going to be a challenge to keep all of these combinations straight.