We probably should've seen this coming years and years ago, really. But it didn't occur to me until yesterday, when news of the David Price signing broke.
That's when one of my favorite Twitter follows offered this up:
I laughed. I retweeted. Then I thought "nah, no one will use that. Headlining a story about this signing with 'The Price is Right' is way too on the nose."
But I guess on-the-nose works: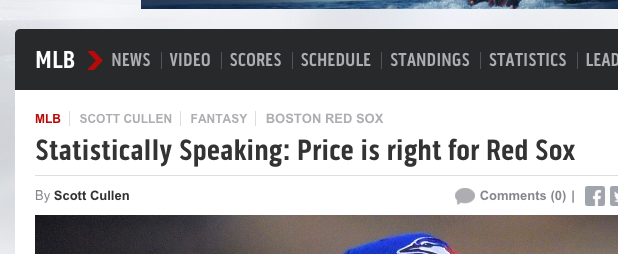 There are probably many more.
To be clear: I enjoy a good, obvious pun as much if not more than the next guy. And part of me does sort of wish that my post on the Price signing included this, mostly so people could groan at me.