The Wednesday night before Thanksgiving usually means one thing: going to some mildly depressing bar in your hometown and meeting up with all of the people with whom you went to high school.
Oakland A's pitcher Sean Doolittle and his girlfriend, Eireann Dolan, bypassed that dreary tradition and did something more uplifting instead: they hosted 17 Syrian refugee families for an early Thanksgiving dinner.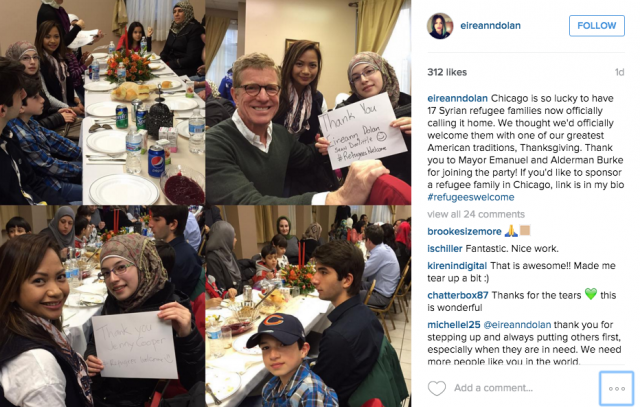 There has been a lot of controversy lately about U.S. policy regarding Syrian refugees. Based on all of this, the only thing controversial here is that someone is letting that kid be a Chicago Bears fan. That's no way to introduce anyone to the greatness of America.