Apparently AC/DC didn't do enough damage to Wrigley Field. Now they're risking actual carnage!
Yesterday there were a bunch of pics of a flamingo at Wrigley Field during Joe Maddon's pregame presser. I suppose that's neat and all. I'd worry about the flamingo a bit, but one assumes that someone there is keeping an eye on it.
Today things have escalated quickly. CSNChicago tweeted this pic of the Cubs' latest visitor. A fast fellow, to be sure. And he probably could get on base at a better clip than Billy Hamilton can. But maybe not to sort of guy you want hanging around a stadium about to be filled with tends of thousands of people.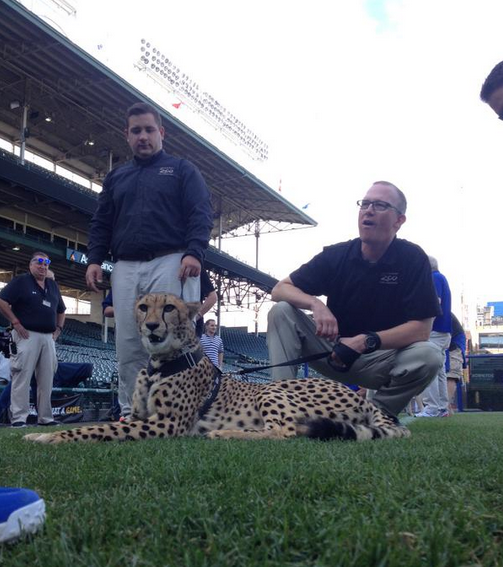 And Kris Bryant was impressed. Maybe: