Hey everyone: try this on for size.
One of the most common complaints we've heard since the new design went live on Sunday is that the full-text stories are too long to scroll through and that you miss the short summaries and the ability to click on a story to read more. We just did a little change to address that.
As of, oh, 15 minutes ago, the HardballTalk link goes to NBC Sports.com's MLB tab. Which, when you click through, looks like this: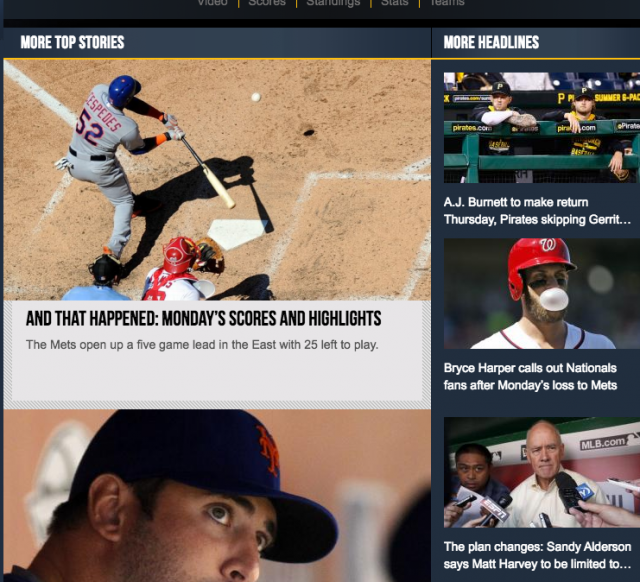 The good thing about this: short distance between stories, our summaries under the headline for the major stories, and click-through functionality to the story you want to read. Once you click through, you're in the main HardballTalk stream, just like yesterday.
The not-as-great thing about this is that the main HBT/baseball page now does not have the nav-bar on the right to go back to old stories. Which, to be fair, the old HBT from before Sunday didn't either. You had to click through for that, so maybe it's OK. As for the nav bar that currently exists: we are working to get it go back farther than just a couple of days. We realize that that is extremely important to people.
Let us know how you feel about this. Like I've been saying: it's a process, and while this solves one problem a majority of you were asking to be solved (i.e. it allows you to scan more stories more quickly) the laws of the universe suggest that new ones may crop up as a result. So please, your feedback is welcome and necessary.
— Craig