Yesterday we noted an article in which the folks at the Shoeless Joe Jackson Museum in Greenville, South Carolina said that Commissioner Rob Manfred had issued a ruling on the reinstatement request for old Shoeless Joe. Today the Museum printed the letter from Manfred on its Facebook page. Short version: it ain't so: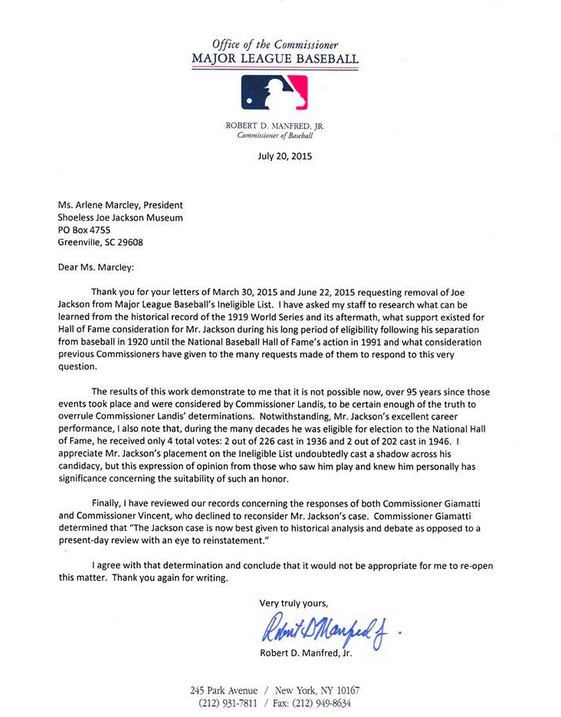 Why they sat on the letter for a month and change is unclear. But like I said yesterday, if Jackson was being reinstated, I seriously doubt you'd be hearing about it from anyone else than Major League Baseball, in a publicity-milking affair.
Next up: Pete Rose. Don't hold your breath, Charlie Hustle.