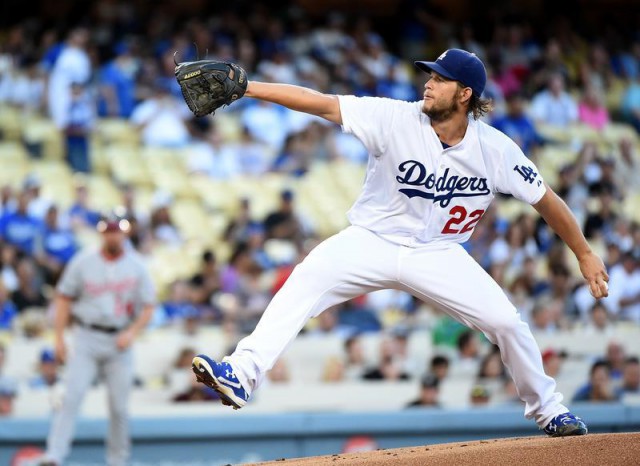 May and June was fun. It was back when everyone was wondering what was wrong with Clayton Kershaw. Here's a screencap from a Google search:
Multiply that by about a gabillion, as everyone seemed to want to ask that question. I feel like, with hindsight, we can definitively say that nothing was wrong with Clayton Kershaw. At least nothing that a couple of starts couldn't fix.
Last night he was damn nigh untouchable, striking out eight, walking none and allowing only three hits in eight shutout innings. And that's not some anomaly.
Kershaw hasn't allowed a run in five of his last six starts and has lowered his ERA from 3.08 to 2.39 during that time. In those starts he has 48 innings, has allowed two earned runs, walked three guys and struck out 61. Heck, in his last 12 starts he's got a 1.09 ERA, has issued 12 walks and has struck out 119. He's on pace for 296Ks on the season. No one has struck out 300 since Randy Johnson did it in 2002.
I don't begrudge people who ask the "what's wrong with [great player]" question when [great player] is not doing so great. It's something people want to talk about. But I'm starting to feel like maybe, just maybe, the only thing worthy of analysis in those situations is whether or not the guy is hurt. If yes, that's what's wrong with him. If no, he's gonna be just fine, because he's a great player.
Maybe we'll guess wrong on the occasional Dale Murphy mystery falloff now and again, but most of the time all that one needs is, well, time.