From Barry Jackson of the Miami Herald …
Though owner Jeffrey Loria is always capable of changing his mind, the Marlins are operating under the belief there will be a new manager next season, with Dan Jennings returning to the front office, according to team sources.
An interesting followup in that column: Laurence Leavy, better known as Marlins Man, spoke to Jennings directly and came away with the impression that he will not be back in the dugout next year.
So this will be the 16th managerial change in the 22-year history of the Marlins franchise …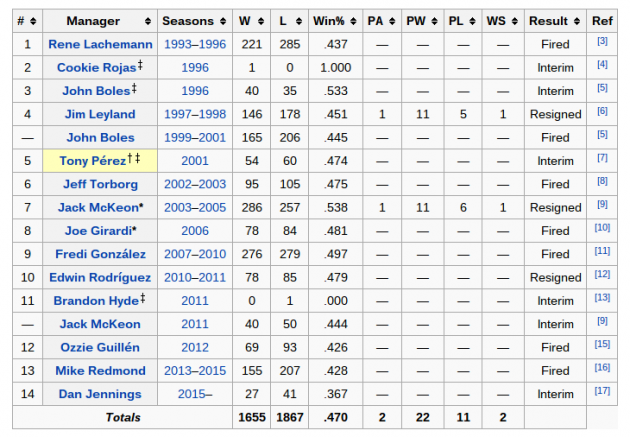 Jackson suggests Bud Black, Ron Gardenhire, and Dusty Baker as possibilities if the Fish want to bring in someone with experience. Or perhaps owner Jeffrey Loria will make another pass at Mike Lowell.