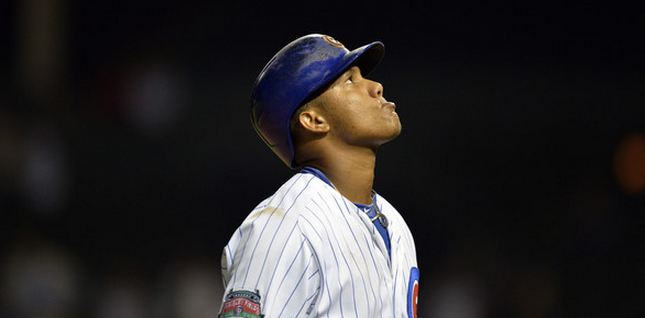 This is . . . odd. Gordon Wittenmyer of the Chicago Sun-Times does not print out the exact question he put to Cubs shortstop Starlin Castro, but it appears as if he basically asked the dude if he has a mental disorder:
It's called attention deficit disorder, or ADD.

"I know what it is," Starlin Castro said.

That doesn't mean the Cubs' shortstop wants to know anything more than that about the subject.

Throughout Castro's career, mental lapses, moments of lost focus and inexplicable errors on routine plays have raised speculation among fans, scouts and even some in his organization – including the clubhouse — that he has a form of the common disorder.

But he hasn't been tested for it, and doesn't want to be, he said, even if a diagnosis and treatment could raise his performance – even as a three-month slump has called the three-time All-Star's playing time into question down the stretch.
Note that Wittenmyer doesn't call it "ADHD," but rather, "ADD," which the medical community has not formally called it for over 20 years. It's almost as if — and bear with me here — the sports writer is not a doctor.
Really, a sports writer walked into a major league clubhouse and asked a ballplayer if he has a mental disorder. This happened.