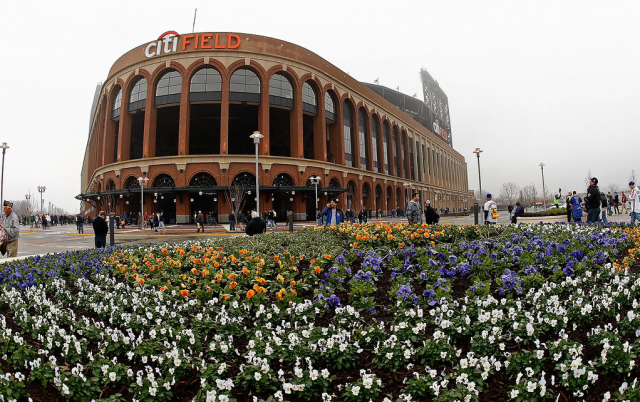 David Lennon of Newsday tweeted this a little while ago:
ESPN got lucky tonight. Gets NL East first-place showdown, recent addition of Cespedes and maybe biggest game in Citi history. #mets

— David Lennon (@DPLennon) August 2, 2015
I sort of chuckled at first but then I thought about it some and . . . I think he's right?
It's the Sunday night game. A prime time matchup between the Mets and the first place Nationals. If the Mets win they're tied for the division lead. And, it's worth noting, they cap a big three days what with the Cespedes acquisition on Friday, Wilmer Flores' big walkoff homer that night and last night's Lucas Duda-powered win. A sweep of the visiting Nats and a claim on first place is pretty huge, yes?
Especially when you consider that since moving into Citi Field for the 2009 season, the Mets have finished in fourth place four seasons, third place one season and second place last year, albeit 17 games back. They've basically never challenged since moving into that ballpark. They never once led the division in 2011, 2013 or 2014. They last led in 2012 on April 9. In 2010 they led on April 30. They led as late as May 15 in 2009. Meaningful games in the standings have been nearly non-existent.
Which isn't to say that there haven't been big moments in Citi Field. But they were mostly a function of happenstance, not a big game buildup that led people to arrive at the ballpark with feeling that it was a big deal. Johan Santana's no hitter comes to mind. Probably the single greatest highlight in that park, but not one that anyone knew would happen beforehand.
So, at least in terms of anticipation, this has to be the biggest, I reckon. Meaningful baseball in August in Queens. The Mets, who are so often the butt of jokes, challenging for first place against a team everyone basically handed the division title back in March. Not bad, eh?