They tape "Jeopardy!" well in advance of airing. But maybe next time they'll make sure baseball clues are used well in advance of the trade deadline. This was on last night: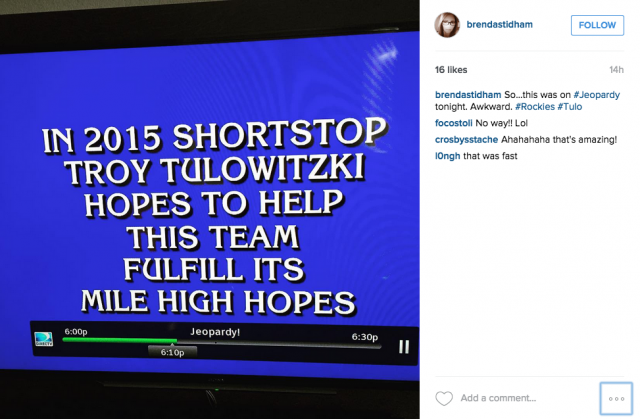 The correct answer for the purposes of the show was the Colorado Rockies, of course even if, by air time, he was a member of the Toronto Blue Jays.
In other news, when you play old versions of Trivial Pursuit, what do you do about questions which were correctly answered "The U.S.S.R." prior to the 1990s? We fight about those all the time.
(Via SI)