As we mentioned yesterday, the Competitive Balance Lottery took place today, with six teams in small markets and with low revenues getting a supplemental draft pick after the first round of next summer's draft and six more getting supplemental picks after the second round. The results: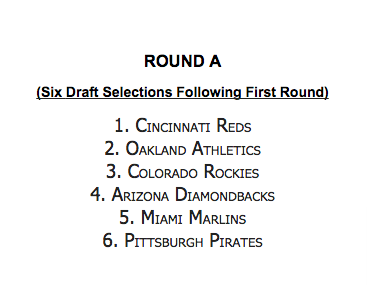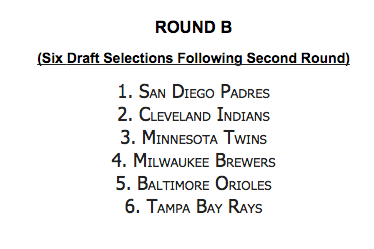 The Reds had a less than 10% chance of getting the pick, but that's the lottery for you.
The key here is that these picks, unlike regular draft picks, can be traded.