Cardinals ace Adam Wainwright has been on the disabled list since rupturing his left Achilles tendon during a start April 25 at Milwaukee's Miller Park.
He hasn't ruled out returning this season, but it's a pretty safe bet that he won't considering most Achilles tears take over 10 months to fully heal.
The 33-year-old right-hander might not pitch in another game for the Cardinals until next April, but he is apparently staying active on the amateur softball diamonds in St. Louis. This story (and a great accompanying picture) comes from the game's umpire, Greg Lazerwitz …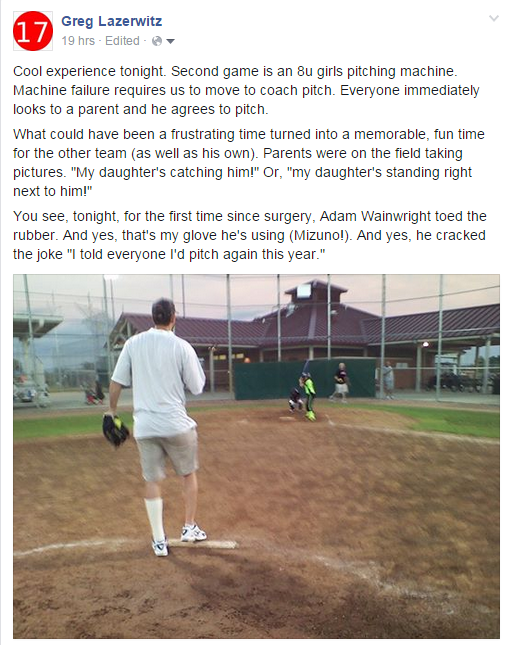 Wainwright verified the story on his personal Twitter account Tuesday. Watch for the curve, ladies.