CINCINNATI — The food here is crazy. The volume, especially. Gates at the All-Star Game and Home Run Derby open well before the usual gate time at the ballpark — the Derby last night was at 8, gates were open at 5 for everyone, earlier for VIPS — and there are parties and big tents and the like, making this a much more gluttonous atmosphere than the usual old ballgame.
By way of the statistics, I am told that the folks here will plow through the following. All of these figures and the photos below are courtesy of Delaware North Sportservice:
Popcorn – 1,026,000 lbs
Soda – 301,000 gallons
Hot Dogs – 263,000 lbs
Sausage/Brats – 77,000 lbs
Pretzels – 124,200 lbs
Peanuts – 153,300 lbs
Mustard – 2415 gallons
Ketchup – 8700 gallons
That last bit is unsettling. The mustard/ketchup ratio should be far more even. I can only conclude that people are putting ketchup on hot dogs and that's just wrong. Bad form, folks.
In addition to that regular stuff there are gimmicky things too for the special occasion: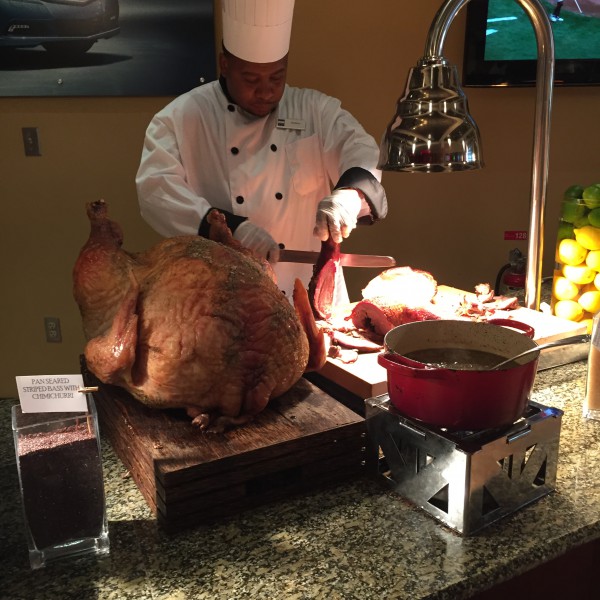 That's a 64 pound turkey. Which . . . holy crap.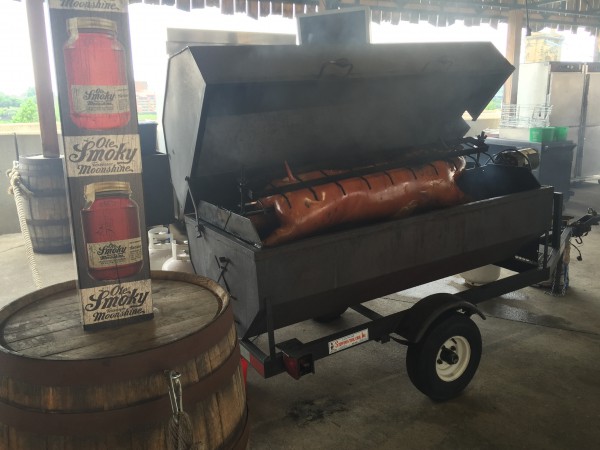 Pig roast. Because you gotta roast a dang pig here once in a while.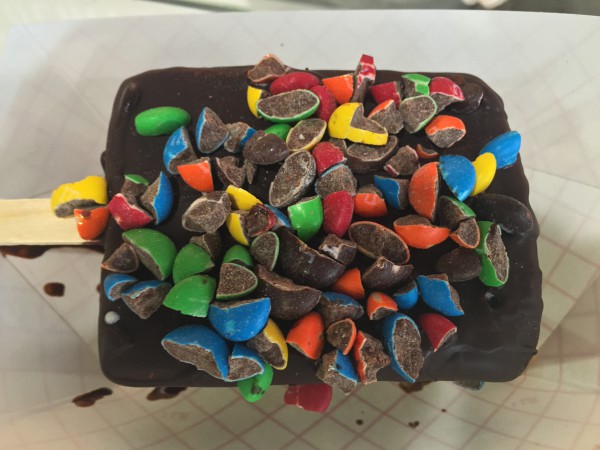 "You got M&Ms on my ice cream bar!" "You got an ice cream bar on my M&Ms!" "Heeeeeeeyyy!!"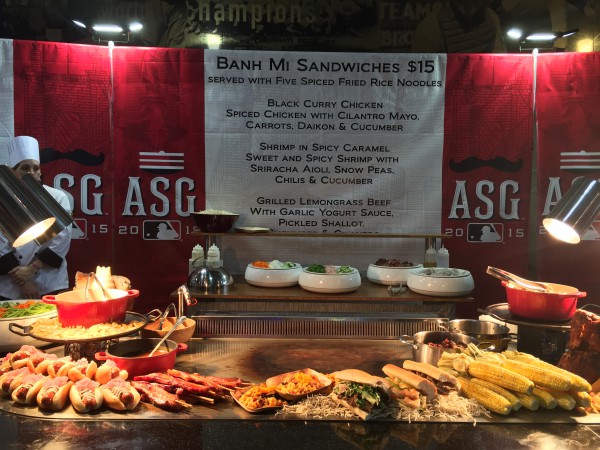 Not your usual sandwich fare.
Meanwhile, the media are given little $15 debit cards for in-park concessions in lieu of the usual media meal spread. I used mine yesterday to get two hot dogs and a bottle of water. That came to $14, and there was nothing $1 or under with which I could better max it out.
Today: I'm just gonna use my own money and eat the hell out of some pork.