Wanna buy the lineup card from the game in which A-Rod got his 3,000th hit? You can if you want to. At the moment, however, it's gonna cost you over $800 to make it yours: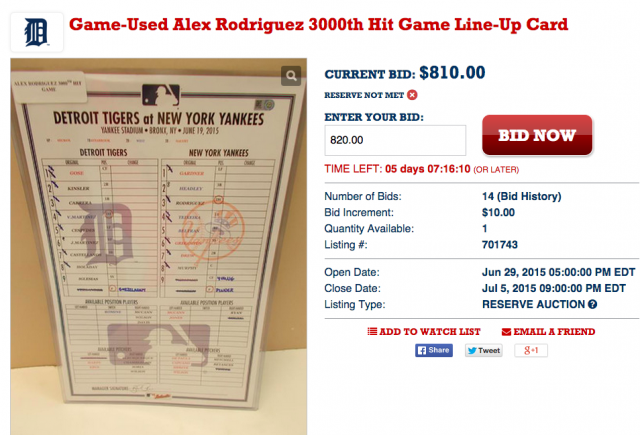 It's on the Tigers' MLB Auction site, so I presume it was Brad Ausmus' lineup card for the game. Which is hilarious, because it means that even if the Yankees don't think A-Rod is marketable, the Tigers still do!
And now you're in the know. Go bid that sucker up.